Royal Dutch Shell Backs Off $20B Louisiana Project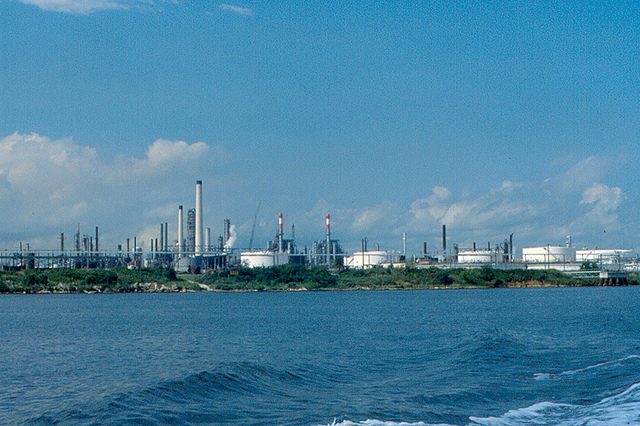 The talk of the energy world is the natural gas boom, but Royal Dutch Shell (NYSE:RDS.A) (NYSE:RDS.B) doesn't see the numbers adding up for the $20 billion project the company had planned for Louisiana, Bloomberg reports. While other companies move forward with gas-to-liquids (or GTL) plants in the area, Shell may shift its attention in North America to opportunities in Canada.
According to a company statement, Shell was concerned about the price of oil and gas in the future, making the planned Louisiana project incompatible with the "strict capital discipline" the energy provider exercises. Shell's chief executive noted the company was keeping the interests of shareholders first.
"We are making tough choices here, focusing our efforts and capital on the most attractive opportunities in our world-wide portfolio to add value for shareholders," CEO Peter Voser said December 5. According to Bloomberg, Shell will leave attractive tax incentives and a grant from Louisiana worth more than $100 million on the table in making this move. One competitor in the gas-to-liquid fuel conversion space does see opportunities in the industry.
According to Bloomberg, Sasol Limited (NYSE:SSL) is moving forward on a slightly smaller-scale GTL plant in Louisiana. Company reps told the news outlet they considered the project "a very attractive opportunity" in signaling it would continue with its plans to develop a $14 billion plant. Shell did receive news that presented other opportunities in North America.
Canada's Financial Post reported Friday that Shell got approval from the Canadian government to increase production at Alberta's Jack Pine oil sands fields. The Jack Pine project has been the target of environmental advocacy groups concerned about the devastation more production would cause, but the government ruled in favor of Shell and partners Marathon Oil (NYSE:MRO) and Chevron (NYSE:CVX).
The trio of energy giants have not decided whether expanding production is the move to make at Jack Pine in Canada as of yet, but Shell may see it in the same light as its Carmon Creek project in Alberta. According to the Financial Post, Shell is upping its production at Carmon Creek. At least for now, European-based Shell is passing on Louisiana for opportunities north of the U.S. border.
Don't Miss: Chevron and PetroChina: Oil Project Hits Roadblocks.