Safeway Is Considering Its Biggest Sale Yet: Itself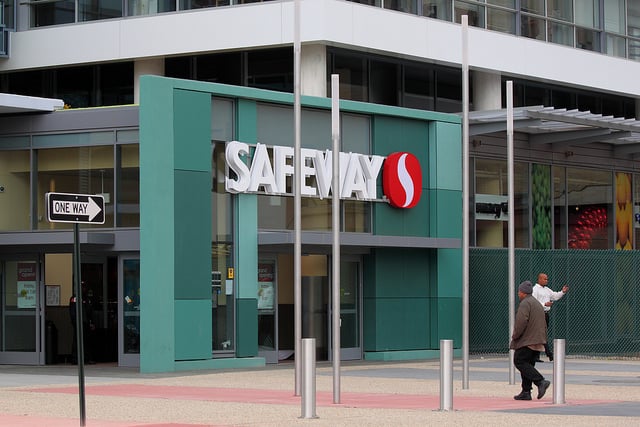 Earlier this week, Bloomberg reported that amid continuing struggles in the grocery industry, Safeway (NYSE:SWY), the second largest U.S. grocery chain, said in a statement that it is considering a sale. By Friday, it became evident that Safeway had been negotiating a deal for a while now. Reuters illuminated at the end of the week that Safeway is in advanced talks with Cerberus Capital Management LP over a leveraged buyout deal that could come as soon as the next few weeks.  Insider sources say that Safeway has been negotiating with Cerberus for several months, and the firm is Safeway's only potential buyer. The two parties are expected to craft an agreement that would allow Cerberus to buy Safeway in its entirety. Executives are now working through the specifics, Reuters reported Friday. Safeway is also reported to be in the midst of divesting assets so it can grow its cash flow and increase revenue, according to Bloomberg.
Though nothing has been confirmed and talks could fall through, it is clear that Safeway executives have recognized the retailer's weaknesses and the need for it to simplify its business if it wants to keep its head above water. According to Bloomberg, along with its executives confirming Wednesday that they were considering a sale, Safeway also announced plans to distribute its remaining 37.8 million shares of the Blackhawk Network Holdings Inc. gift card business to Safeway investors, while it continues to work to monetize its 49 percent stake in Mexican retailer Casa Ley SA.
Many traditional groceries such as Safeway and Kroger (NYSE:KR) have struggled to keep up in an industry where consumers are becoming more and more likely to turn to big-box retailers or organic-food sellers to satisfy their food needs. A new study published by retail design firm King Retail Solutions recently found that more shoppers are now picking up their weekly food necessities at big-box stores like Wal-Mart (NYSE:WMT) and Target (NYSE:TGT), along with dollar stores and pharmacy chains, including Walgreen (NYSE:WAG) and CVS (NYSE:CVS). KRS surveyed more than 1,200 shoppers and found that 77 percent of the respondents — millenials, gen Xers, and baby boomers — bought groceries from a non-grocer in 2013, and 96 percent of them expected to continue that practice in 2014.
That's a significant issue for retailers like Safeway, and no one recognizes that more than the company's executives who are now working to further simplify the company's operations and strengthen the divisions that are successful. Bloomberg reports that Safeway still has some locations in middle- to upper-income areas that are continuing to perform well, but businesses like the company's Canadian sector were hindering sales, and that's why Safeway divested it and conducted an initial public offering of Blackhawk in 2013. Safeway also recently sold its 72 Dominick's stores in the Chicago area, Bloomberg says.
Now, it'll be interesting to see how Safeway forges forward, and if it decides to go ahead with a sale, or instead continue to divest and work to maintain its current success. Along with its possible sale announcement on Wednesday, Safeway released its 2013 sales figures, and said that sales rose 0.2 percent to $36.1 billion in 2013 at the same time the nation's supermarket revenue was continuing to stagnate, according to Bloomberg. Though grocery sales declined in 2012, researchers forecasted that they would increase again in 2013. Safeway witnessed those advances.
Still, Safeway needs to continue to survive as big-box retailers only increase its stronghold over the retail industry, and its 1,335 stores in the U.S. could see some changes if executives decide to hold on to the company. What's more, Safeway also has its investors to worry about, especially after Jana Partners LLC accumulated a significant amount of stock in September of 2013. Now, Bloomberg reports that Safeway has implemented a one-year shareholder-rights plan to prevent any more unfriendly takeovers.
If Safeway's deal with Cerberus does go through, it would represent one of the largest leveraged buyouts since the financial crisis.
More From Wall St. Cheat Sheet: