Safeway Is Ditching Canada and Chicago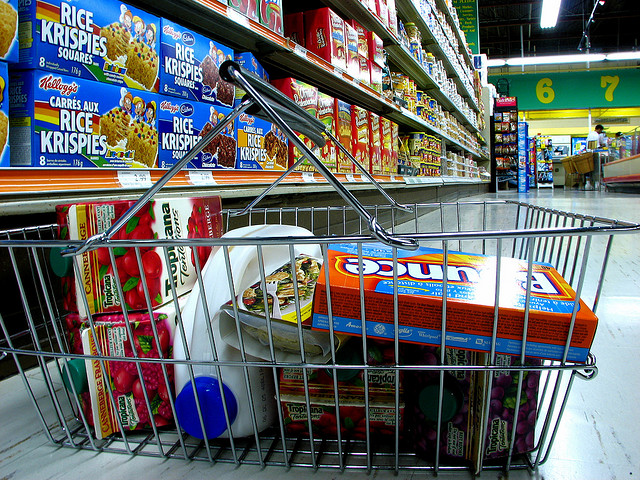 Safeway Inc. (NYSE:SWY) shares are up despite the fact that the retailer reported a 58 percent drop in profit for the third quarter, and the reason for the Safeway optimism is that the company announced it's leaving Chicago by the beginning of next year.
The 72 Dominick's supermarkets Safeway owns in Chicago will give the company a $400 million to $450 million cash tax benefit. According to a report from Reuters, the grocery store market in Chicago has become extremely competitive, with stores like Roundy Inc.'s (NYSE:RNDY) Mariano's taking share on the luxury end (Mariano's features piano players in its stores), and Aldi Inc. and Wal-Mart Stores (NYSE:WMT) drawing in customers with lower budgets.
Safeway CEO Robert Edwards said during a conference call with investors that Dominick's has been a "noticeable drag" on Safeway's financials and has continually been the worst performing of the company's assets. According to Reuters, Safeway bought Dominick's in 1998 for $1.2 billion. At that time, there were 118 Dominick's stores in operation in the Chicago area, but now there are only 72.
Safeway is also in the process of exiting Canada. The company will sell its Canadian assets to Empire Co. Ltd. for $5.8 billion in cash, and that deal is expected to close in the fourth quarter. Safeway said the money will be put toward paying down debt and buying back stock.
"The decision to sell Canada Safeway and to exit the Chicago market is consistent with Safeway's priority of maximizing shareholder value," Edwards said during the investor conference call. "These actions will allow us to focus on improving and strengthening our core grocery business."
Revenue grew 1.1 percent to $8.6 billion, but earnings fell short of estimates at 10 cents per share. Analysts had expected the company to post earnings of 16 cents per share. Despite missing estimates, shares were up 7.05 percent at the time of writing during trading on Friday, as investors are feeling optimistic about getting rid of the unprofitable Dominick's chain and are looking ahead to the cash the company will get from the Canada deal.
Follow Jacqueline on Twitter @Jacqui_WSCS
Don't Miss: Will Darden Restaurants Feed Its Investors' Cravings for a Company Split?