Saks Benefits from Offer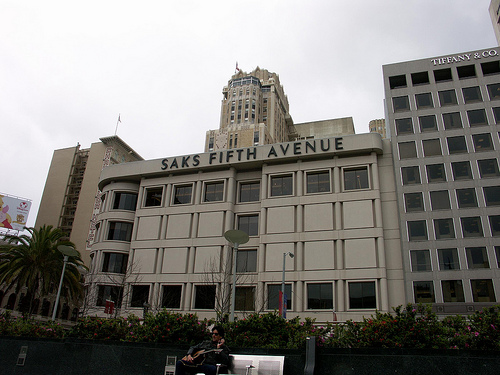 On Friday, shares of Saks Inc. (NYSE:SKS) increased 8 percent after New York Post's report of Starwood Capital Group's offer for the company. Unnamed sources told the New York Post that Barry Sternlicht, CEO of Starwood Capital Group was very interested in acquiring Saks and offering around $17 to $18 dollars per share.
The same report also noted that a Middle Eastern sovereign wealth fund  is interested in the New York luxury retailer. To help evaluate its options, Saks enlisted the aid of Goldman Sachs in May.
Saks has also received an offer from the Canadian company Hudson Bay Co. Sternlicht's offer of $17 or $18 per share is about the same as Hudson Bay's offer although the Chicago Tribune noted that the Hudson Bay offer may have originally been around $15 or $16 per share.
According to Bloomberg, Saks did not respond to a request for a comment. Additionally, a Starwood Capital spokesman refused to make a comment to Bloomberg.
The news of Saks getting offers gave the company a bump, but Saks has been shutting down branches that are not doing as well. Currently, the company has 42 stores down from the 54 it operated in early 2007. Saks is going to weigh its different options.
Don't Miss: Will Wal-Mart Abandon D.C. Plans Over Wage Dispute?