Schiff or Roubini: Who's Right About Gold and Inflation?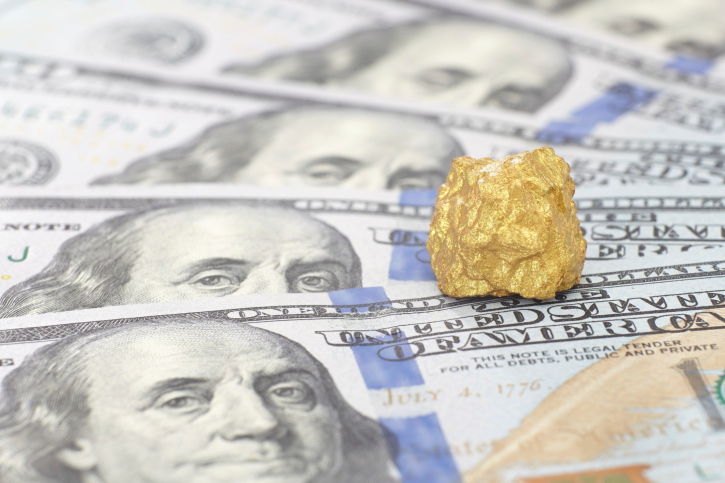 On Wednesday, Peter Schiff — the President of Euro Pacific Capital — and Nouriel Roubini — NYU Economist — debated the state of the economy, the future of inflation, and the direction of gold prices. Both figures are well-known for correctly predicting the housing crisis well before it happened.
Schiff argued that the economy is weak and it continues to weaken given the Federal Reserve's policy of easy money, low interest rates, and quantitative easing. He argued that as a result, gold prices would continue to rise, and that we will ultimately see a much higher gold price in the coming years, and the Federal Reserve continues to purchase Treasury bonds in order to subsidize America's debt. He argued that while this policy may be inflating asset prices and while it may be sending stock prices to all time highs, this is ultimately a deleterious economic policy that will weaken the economy.
Roubini believes that the economy is improving as a result of the Federal Reserve's policies, and that the economy ultimately benefits from low inflation. He further pointed out that during the Great Depression and the recent financial crisis we saw deflation, and that this is a state of affairs that the Federal Reserve's inflation rate targeting of 2 percent is meant to avoid. He also predicted lower gold prices.
While Roubini is correct in stating that we have seen week economies coincide with periods of deflation, the point he is missing is that the deflation was a consequence — a corrective phenomenon — that was the result of mispriced assets. In the Great Depression, the U S. Dollar's value was distorted. During World War 1, the Federal Reserve increased the money supply so that we could fund the war. However, back then the dollar was tied to the gold price at $20.60, and despite the fact that the Federal Reserve increased the amount of money the gold price remained the same. In short, the dollar became overvalued in that it could buy too much gold.
As a result, foreigners were enticed to invest in the U.S. so that they could accumulate dollars and buy gold inexpensively. This led to an economic boom that went to extreme levels. As a result, we had the stock market crash in 1929 and a subsequent banking crisis in the early 1930s. The decline in asset prices was a consequence of a previous unwarranted increase in asset prices. In other words, asset prices deflated, but this was a process of these assets coming down to their correct valuation. While this hurt a lot of people — particularly those who owned stock or who had bank accounts with banks that failed — it was ultimately a necessary correction if the U.S. economy were to get to a point where it could start growing again.
Similarly, in the financial crisis of 2007 – 2009, the deflation we saw was the result of the preceding boom. Inflated house prices and the run-off economic activity from that extra money entering the economy were the problem. The market attempted to rectify this as bad loans defaulted and house prices came down from absurd levels.
Desptie the fact that inflation causes asset prices to rise, the fact remains that we would all be better off if prices were to decline. Declining prices are the result of added market efficiencies and they are the result of beneficial competition. A company lowers prices because it believes that it can make a profit at the lower price, while at the same time it puts itself in a superior competitive position. A company raises prices because it is forced to; commodity prices, labor prices, taxes all rise, and the company can only make a profit at the higher price. The company is worse off because it has to decide between maintaining its margins and alienating its customer base. The consumer is worse off because they have to spend more in order to buy goods and services.
Going forward, the Federal Reserve will likely continue its quantitative easing program. Even if it doesn't, however, the gold price can still rise. The fact that the money supply has increased so much over the past several years has not yet been reflected in the gold price. In fact, the base money supply is up 10-fold since gold's 1980 – 1999 bear market ended, but the gold price is only up about 5-fold. Also keep in mind that gold is up 5-fold from a multi-decade low, meaning that it started its 5-fold ascent from a very depressed level. While it is difficult to say where the gold price will end up, it is evident that in the long term this level will be much higher than the current price.
Ultimately, despite his credentials, Roubini's arguments have no merit, no common sense, and no concrete justification. Just because GDP numbers are rising and just because the stock market is rising doesn't mean that the economy is better off. Consumers are still struggling, and they have a lot of debt. A fundamental reason for this is that prices have been rising, and even if wages are rising as well, taxes are eating into these increases. Furthermore, he gives no reason justifying his belief that gold will continue to fall except that the dollar will rise. Of course, these are two sides of the same coin: their bi-conditionality adds no information to the argument, which ultimately fails.
In an earlier article, we wrote about how there was still a lot of uncertainty in the economy and in the market and discussed what assets to choose to add to your portfolio in such a scenario. Here is a recap of that previous piece:
---
1. Mosaic Co. (NYSE:MOS)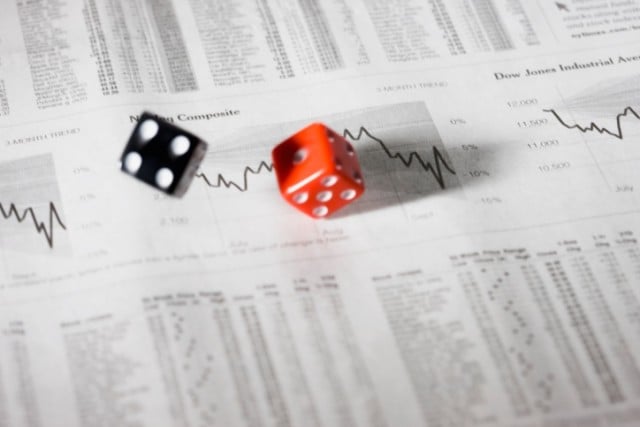 Mosaic shares are up over 4.46 percent for the year, although this is after a lousy 2013. The company suffered from a decline in fertilizer prices that has been a major headwind over the past couple of years. The stock plummeted last summer when the Eastern European potash cartel broke up, which threatened to hit potash prices.
However, Mosaic was prepared for the weakness. It held a lot of cash and it didn't have a lot of debt. As a result, it was well positioned to buy back its own stock and depressed fertilizer assets on the cheap. At the beginning of 2014 it finalized its deal with CF Industries (NYSE:CF) to buy that company's phosphate mine, and it also bought back $1.7 billion worth of stock.
Earnings have been weak on a year-over-year basis, but the company's growth and fiscal discipline have substantially mitigated this weakness considering the decline in fertilizer prices. As a result, the company is extremely well positioned to benefit as agricultural commodity prices rise and as investors become interested in fertilizer stocks once again.
2. Altria Group (NYSE:MO)
Tobacco may not be as sexy as social media, but it is working this year. The nation's leading producer of tobacco products, Altria Group, has risen 4.38 percent for the year. The company trades at just under 16 times earnings and it pays a 4.7 percent dividend. Both metrics make the stock extremely appealing relative to the S&P 500. The company should be able to provide investors with stable income for years to come, as it has universal brand recognition (Marlboro), and it has incredible pricing power — net profit margins topped 21 percent last quarter. Investors are looking for safety and they are looking for yield, and Altria Group provides both.
Investors who are concerned about a weakening dollar might want to consider Philip Morris (NYSE:PM) instead. The company sells products throughout the world, and so it is a good way to place a bet on a weakening dollar while collecting a nice dividend.
3. iShares Barclays 20+ Year Treasury Bond ETF (NYSEARCA:TLT)
Treasuries ended 2013 on a low point, and investors were absolutely convinced that interest rates had to rise. It didn't matter what your outlook on the economy was. If you were bullish, then there was gong to be a great rotation out of bonds and into stocks. Also, a bullish stance meant that the Federal Reserve would stop buying bonds, which meant that demand would weaken. If you were bearish, then inflation was supposed to make bonds unattractive, particularly to our biggest foreign creditors, such as China and Japan.
Despite this, the bond market has been stair-stepping higher, and the TLT has risen 12 percent for the year excluding dividend payments. I suspect that this is going to continue as investors become more concerned about economically sensitive stocks. While they will still likely bid down the dollar and bid up commodity prices, this doesn't necessitate that bond yields rise. The Federal Reserve is still buying a lot of bonds, and while Chinese buying has declined, the People's Bank of China cannot simply sell all of its bonds in order to stockpile commodities, even if that is its long-term goal. With this being the case, Treasuries remain an excellent contrarian bet that will continue to work.
Disclosure: Ben Kramer-Miller is long shares of Mosaic Co. and CF Industries, and owns gold coins and select gold miners.
More From Wall St. Cheat Sheet: