Scotland Yard Wants These Murdoch Tapes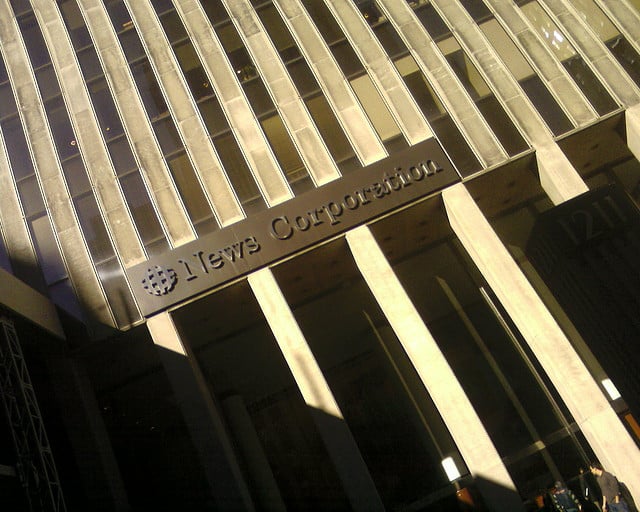 Detectives from Scotland Yard are seeking tapes of News Corp. (NASDAQ:NWS) head Rupert Murdoch saying that bribing police officers for information on crimes is part of "the culture of Fleet Street" journalism.
Snippets of the tapes were released by the investigative website ExaroNews, which broke the story. Mark Watts, its editor-in-chief, said to The Guardian he was cooperating with the investigation, but also stressed that the website would maintain high journalistic standards. "We are making public everything that we have, and I cannot see how else we can help," he said. "Like everyone else, they just need to keep logging on to Exaro. One thing is for certain, unlike News International, we will not — under any circumstances — betray confidential sources."
It's unclear how incriminating the tapes will actually be, as, thus far, none of the leaked audio features Murdoch saying he knew reporters from his newspapers were bribing officials. He only goes so far as to discuss the general practice of journalists bribing public officials on the tapes.
The tapes are allegedly of a meeting between Murdoch and journalists from The Sun newspaper who had been arrested over the bribery allegations. About 60 journalists and public officials have been arrested in connection to an investigation of News Corp.'s journalism practices that grew out of a 2009 phone hacking scandal connected to the News of the World tabloid. A recent appeal made by some ex-employees of News Corp. to drop the phone hacking charges against them was thrown out by a U.K. court.
"We're talking about payments for news tips from cops. That's been going on a hundred years, absolutely," Murdoch said. "I don't know of anybody, or anything, that did anything that wasn't being done across Fleet Street and wasn't the culture."
When asked to comment, Scotland Yard responded that it would not give a running commentary of the operation, code-named Operation Elveden. Police have also approached British network Channel 4, which aired a small portion of the recordings, for more information.
Follow Jacqueline on Twitter @Jacqui_WSCS