Sears' Lampert Spins Off Lands' End, Not Analyst Doubt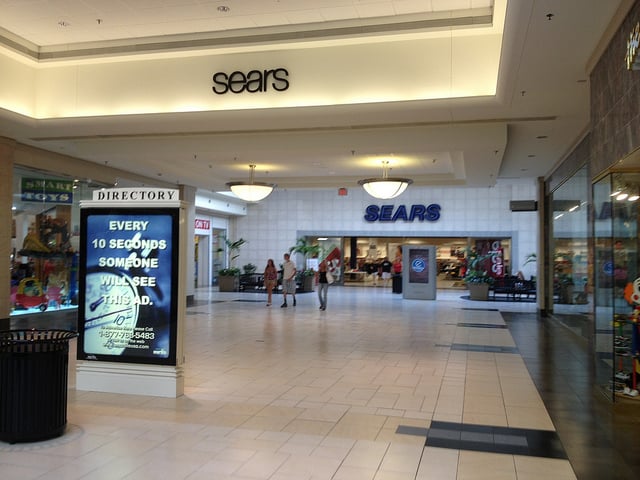 Last week, Sears Holdings Corp. (NASDAQ:SHLD) announced that it had plans to spin off its Lands' End unit, giving investors a piece of a profitable clothing brand. Sears shares gained following the announcement, but now analysts are warning investors that the distribution may be good for shareholders, but it doesn't bode well for creditors and Sears' future financial outlook. Belus Capital Advisors analyst told Reuters Friday, "Sears is in a steady state of decline. They're essentially selling their body parts so they stay alive today."
Mary Ross Gilbert, an analyst at Imperial Capital LLC, relayed similar sentiments via Bloomberg Monday, and explained, "While this is favorable to shareholders, it's detrimental to creditors. As they sell off or spin off these profitable businesses, these cash-generating businesses, you're left with higher losses at Sears."
Thus, it is hard to weigh the true pros and cons of such a spinoff, because although Lands End has managed to stay profitable and will give investors something to finally be excited about, analysts still beileve that the move could generate less capital than CEO Eddie Lampert anticipates, thus perpetuating the cycle of burning cash amid deflating consumer demand inside rundown stores. Lampert has been known to orchestrate strategy after strategy, abandoning one as he picks up another, and industry sources are continuing to question just how productive these ongoing renovations are.
Lampert now has a 48 percent stake in the company he has controlled for nine years, but analysts still take issue with many of his decisions, especially because he had no background in retail when he took helm of the company in 2013 and Sears sales continued declining.
The CEO has been criticized for failing to suffuciently invest in the chain's 2000 stores, and instead sell off lucrative locations to companies like General Growth Properties. However, Bloomberg reports that Howard Reifs, a Sears spokesperson, maintained in an e-mail that, "It's not fair to say we haven't invested in the future and transformation of the company. Store investment may be necessary but it's not sufficient in helping to transform a traditional retailer to a retailer that's more competitive."
Nonetheless, Sears has now suffered six years of declining revenue, and in 2012, the company only spent about $1.51 a square foot on its Sears stores and $1.04 on its Kmart stores compared to places like Home Depot (NYSE:HD) and Macy's (NYSE:M), which spend $5.56 and $6.25, respectively. Instead of investing, Lampert has been selling off assets, splitting off Hometown and Outlet Stores in 2o12, and spinning off a portion of Sears's stake in Sears Canada earlier this year. It is still unclear whether these sales are even productive, or just delaying the company's inevitable future fall-out.
Lampert has also been unable to prove he can resurrect profit. Bloomberg reports that Sears's operations have consumed cash for six of the past seven quarters, and the CEO has shown no signs of improving in-store sales despite the cash coming in from the sale of assets. Erik Gordon, a professor at the University of Michigan, says, "His investors are running out of patience. He's running out of time to keep pulling rabbits out of the hat. He's going to have to start producing sales in the stores."
The CEO continues to maintain that Sears is focusing on creating long-term value, and a Lands End spin-off will only support that, but investors are also interested in short-term value, and Lampert now has executives dividing up the company into separate operating units.
Investing Insights: Can Sears Stock See A Turnaround?