Sears's Latest Strategy: Lands' End and Auto Center Spinoffs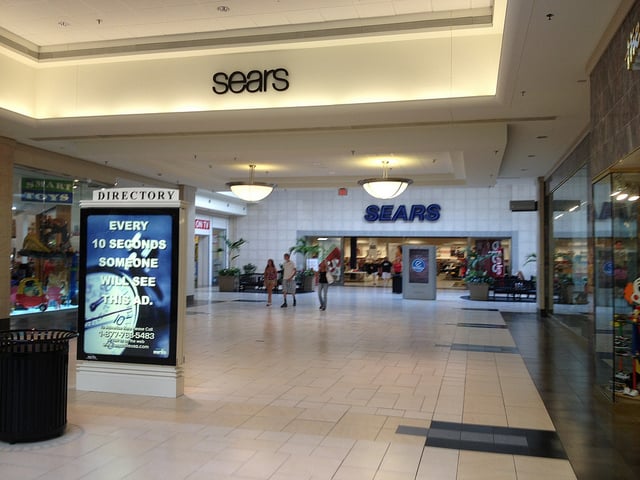 Sears Holdings Corp. (NASDAQ:SHLD) is struggling to keep its head above water, but CEO Edward Lampert had another sales strategy to pitch this week.
According to Bloomberg, Lampert announced Tuesday that Sears is now considering separating its Lands' End and Auto Center businesses from the rest of the company. Though neither of the entities would be sold, their separation could help Sears raise cash and curb its revenue slide while allowing shareholders to benefit from the units' separate significant values.
The new game plan reflects just one of many that Sears has tried as it continues to cut costs and lower its debt, but Lampert exuded confidence in the strategy on Tuesday as he explained that shareholders could eventually see rewards from a profitable Lands' End spinoff and a repositioned Sears Auto Center that focuses on services other than tires.
Lampert is Sears's CEO, chairman, and majority shareholder, and he has worked furiously to feed the company's drained cash flow by closing unprofitable locations. Though he has received criticism for selling many of Sears's store leases in Canada and the U.S., Lampert maintains that Sears can take the capital from the stores and redeploy it elsewhere.
According to Bloomberg, that strategy was highlighted again Tuesday, when the CEO noted that Sears Canada will sell five store leases to Cadillac Fairview Corp. for $383 million, citing an increasingly competitive Canadian market and Sears's inability to keep up.
The Hoffman Estates, Illinois-based retailer is also continuing to sell off many leases for its U.S. locations, but faces criticism that it is shutting stores in the most profitable venues, including two of Sears's top five malls.
Despite the objections, it is clear that Sears needs to stop the bleeding — Lampert highlighted that need again this week, when he stated that the retailer's third-quarter adjusted loss before interest, taxes, depreciation, and amortization is expected to increase to as much as $300 million, up from $156 million a year earlier. Sears's third-quarter sales at stores open at least a year also fell 3.7 percent, and that trend is expected to take the forefront when Sears reports its quarterly results on November 21.
Don't Miss: Why Selling Luxury Paper Towels Is Working for Proctor & Gamble.