Senate Swamped: Vote on Yellen for Fed Chair Upcoming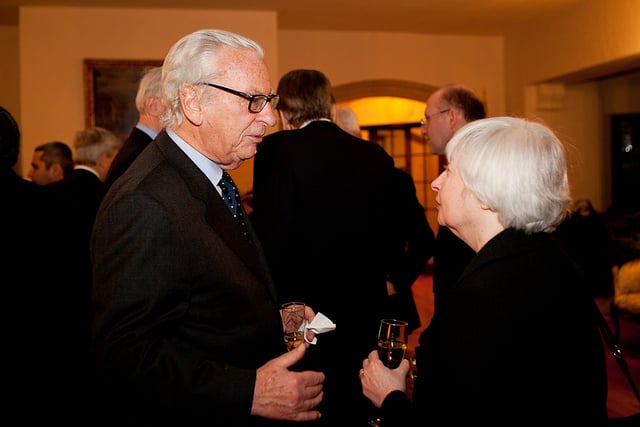 President Barack Obama's pick for the next chair of the Federal Reserve has yet to be confirmed, but that likely will be soon be rectified, as will the delayed confirmation of the new Internal Revenue Service commissioner. According to Bloomberg, Sen. Harry Reid (D-Nev.) said the Senate may vote on Janet Yellen's confirmation to replace current Federal Reserve Chair Ben Bernanke on Thursday, along with finalizing the new IRS head.
Bloomberg reports that Reid said he hopes Republicans and Democrats can avoid continued tension over the change in filibuster rules — a change pushed by Democrats to stop Republican filibuster stalls that prevented an earlier confirmation of Yellen and IRS candidate John Koskinen. The filibuster rules were changed as of November 21 and resulted in two all-nighters in a row for the Senate as Republicans protested the alteration.
"This week, the Senate has just as much to achieve as it did last week, and without collaboration we will face another daunting vote schedule," Reid said to Bloomberg. He even suggested that Christmas Eve would be on the table for meetings if the need arose.
There are a number of other nominations that need to be voted on — eight aside from Yellen and Koskinen. Add to that the budget deal and a bill regarding Department of Defense actions, and the Senate starts to look pretty swamped. Earlier this week, it confirmed Jeh Johnson as the new secretary of Homeland Security, Bloomberg reports, with a vote of 78-16.
Yellen was highly involved in creating the present bond-buying program, and assuming she's confirmed, the current Fed vice chair said she'll be keeping the stimulus program going until she's certain that the recovery is strong enough to handle tapering. She received the backing of all five members of the Fed banking panel, which suggested her nomination to Obama, according to Bloomberg.
Don't Miss: Obamacare and the Battle for Public Opinion.