Senator Reid and McConnell: On Talking Terms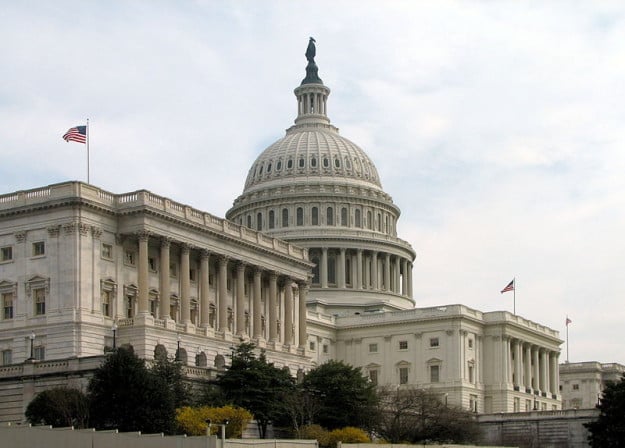 Senate Majority Leader Harry Reid (D-Nev.) expressed his desire Saturday to come to an agreement "now" between Senator Mitch McConnell (R-Ky.) and himself regarding an end to the government shutdown and hoisting up the debt ceiling. "When I say 'now,' I mean in the next 48 hours," said Reid. Bold words — but words tempered by his dismissal of Senator Susan Collins's (R-Maine) proposal. Senator Collins's proposal would have given the U.S. funds to pay its debts until January 31, as well as funding the government for six months.
Democrats voiced concerns that such a short-term solution would only land lawmakers right back where they are, and at a worse time too — just before the Christmas shopping season — leaving consumer confidence low and the economy suffering.
David French, chief lobbyist for the National Retail Federation, told Reuters that the hope alive on Friday morning is now crumbling after this recent failure to deal with the crisis.  "I'm a little less optimistic today and so are folks I've talked to [on Capitol Hill]," said French, as retailers are considering the possible effects of the debt ceiling in later months with concern.
Senator Dick Durbin (D-Ill.) said a bipartisan deal is hoped to be reached before the market opens on Monday, and with Americans growing more and more frustrated in the polls — according to Reuters — the pressure to do so is building.
"Senator Reid and Senator McConnell are talking to each other for the first time and that's good," said Senator Roy Blunt (R-Mo.).  Though Senator McConnell avoided most questions when pressed, he did admit that his talk with Reid had been perhaps somewhat constructive, saying "We had a good meeting." Should Reid and McConnell find common ground, it still remains to be seen if the House could muster up enough Republican votes for their compromise to pass.
Don't Miss: Government Shutdown Torpedoes Consumer Sentiment.