Senator Reid: "Congress Is Broken"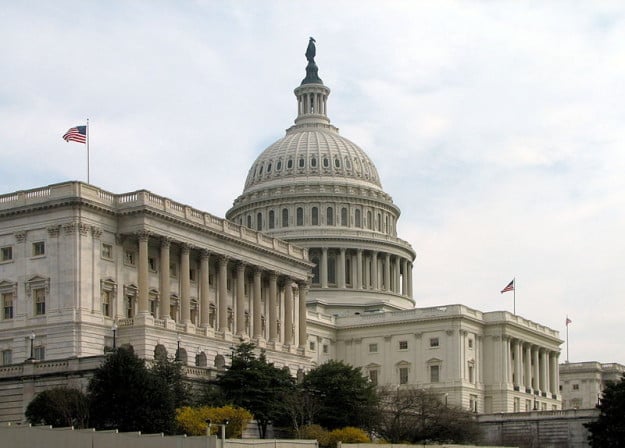 The Senate filibuster rules are up for debate in Washington — changes that could effect President Barack Obama's latest nominees. At present, Republicans are acting as a major stumbling block for the nominees' confirmation. Senate Majority Leader Harry Reid, D-Nev., says that he intends to prevent the GOP blockage from continuing, according to USA TODAY.
"The American people believe Congress is broken. The American people believe the Senate is broken. And I believe they are right. The need for change is so very, very obvious," said Senator Reid. This statement came in the wake of Republican's clogging the works for Obama's Court of Appeals nominees for the District of Columbia Circuit. Republicans claim that new judges, including Patricia Millett, Nina Pillard, and Robert Wilkins are unnecessary, though arguably that is not their true concern.
At present, the Court of Appeals is more strongly controlled by the Republican party, with five of the six senior judges Republican nominees. The change that Reid is considering would make it so that only fifty-one votes are required to end the filibuster, instead of the sixty votes necessary at present. The senate sits at a fifty-five to forty-five split between Democrats and Republicans respectively, meaning that should the change be enacted the filibuster would likely cease quite quickly.
According to the Los Angeles Times, Republicans are referring to Reid's move as a "power grab," claiming Democrats are trying to distract the public from Healthcare.gov's bumpy debut. "It doesn't distract people from Obamacare, it reminds them of Obamacare. It only reinforces the narrative of a party that is willing to do and say just about anything to get its way," said Senate Minority Leader Mitch McConnell, R-Ky.
This isn't the first time Reid has considered such a move — back in January and July Reid had threatened to similarly alter rules. "You will no doubt come to regret this, and you ay regret it a lot sooner than you think," said McConnell, possibly referring to the 2014 elections — reports USA Today.
Don't Miss: Are Creditors Losing Patience with Greece?