Seniors: Obamacare Marketplaces Don't Change Medicare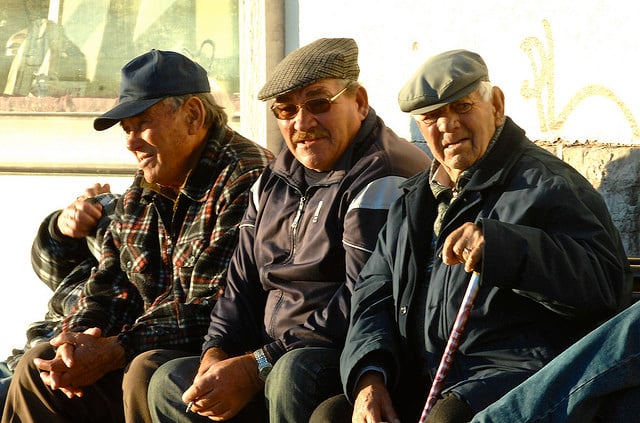 When discussion turns to the Affordable Care Act, and the insurance exchanges it will create, much attention is given to the Obama administration's concern that not enough young people will enroll, whether insurance premiums will skyrocket to unaffordable levels, and exactly who will be eligible for subsidies. For the individual mandate to be successful, it has been restated ofter and over that between 2.6 million and 2.7 million cheap-to-insure young adults need to purchase coverage via the exchanges to balance the risk presented by the millions of older or sicker people who will likely flock to the marketplaces when they open. But this description has left some seniors confused.
"You hear programs on the radio about the health care law and they never talk about seniors and what we are supposed to do," 72-year-old Barbara Bonner of Reston, Virginia told Kaiser Health News for an article titled: "Do we have to go sign up like they're saying everyone else has to? Does the new law apply to us seniors at all and if so, how?" If little of the administration's efforts have been devoted to explaining how Obamacare exchanges will affect seniors, 65 or older who are covered by Medicare, it is because the online marketplaces will not influence how they access health care.
Medicare is the national social insurance program that has guaranteed access to health insurance for Americans aged 65 and older, and younger people with disabilities since 1965. Comparatively, Medicaid, the program that Obamacare initially required to be expanded before the Supreme Court overruled it unconstitutional, provides health care for families and individuals with low income and resources.
"We want to reassure Medicare beneficiaries that they are already covered, their benefits are not changing and the marketplace doesn't require them to do anything,"  Michele Patrick, Medicare's deputy director for communications, told Kaiser. In fact, "medicare isn't part of the Marketplace," noted a prominent notice in the 100-plus-page guide —  titled "Medicare & You" — that will be sent to the 2 million Medicare beneficiaries in September.
But just because medicare is not part of the marketplace does not mean that beneficiaries of the government program will not have decisions to make about their health coverage. The two-month sign-up period for private health plans for those on Medicare begins on October 15, and during that time, seniors can shop for a private health plan called Medicare Advantage, choose a drug insurance policy, or buy a supplemental Medigap plan. In addition, in almost two dozen states, where Medicaid has been expanded, qualifying beneficiaries can choose from private managed care plans. However, one of these four types of coverage will be offered on the exchanges.
Yet, if seniors so choose, they can purchase insurance on the individual exchanges, but they will not be eligible for subsidies.
There are a number of factors contributing to the confusion of seniors, which Bonner expressed succinctly. Not only has the Obama administration and the education and enrollment efforts led by the Department of Health and Human Services not been clear about "what seniors are supposed to do," but many of the same insurance companies that offer coverage for seniors will also sell plans on the individual marketplaces. "Over the next six months seniors will be bombarded with information and a lot of it will be conflicting and confusing," Nick Quealy-Gainer, Medicare task force coordinator for the advocacy group Champaign County Health Care Consumers, told Kaiser Health News.
Even worse, the confusion provides a good opportunity for scammers. For example, in Denver, the AARP found that individuals masquerading as health officials would tell seniors to divulge their social security numbers and other confidential information so they could be enrolled for a new "national health insurance card" under the Affordable Care Act, or risk losing their Medicare coverage.
Don't Miss: Are Home Values Already Acting Bubblicious Again?
Follow Meghan on Twitter @MFoley_WSCS