September's Wholesale Trade Numbers Don't Bode Well for Q4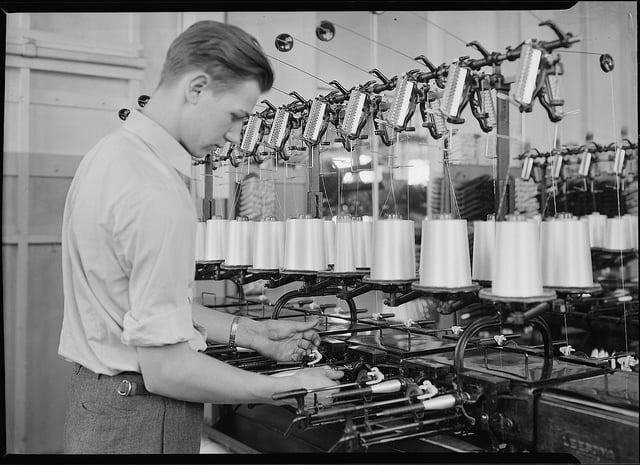 Data released by the Department of Commerce on Thursday showed that wholesale inventories rose 0.4 percent in September. The month's increase in inventories, which fell in line with analyst expectations, supported evidenced contained in last week's gross domestic product report.
The department's numbers suggest that much of the third quarter's economic growth came from businesses restocking their shelves. The Commerce Department said on November 7 that gross domestic product — the broadest measure of goods and services produced in the United States — grew at an annual rate of 2.8 percent in the July-through-September period with an increase in private sector inventory investment (the money businesses spend on restocking their shelves), adding a 0.8 percentage point to growth.
In September, wholesale inventories were boosted by an increase in stocks of processional equipment and computers, but dealers did reduce stocks of automobiles.
Sales at wholesalers outpaced inventory growth, with a 0.6 percent increase that beat economist expectations. At that sales pace, it would take 1.18 months to clear shelves, leaving the inventories-to-sales ratio unchanged from August. In general, that ratio is an indicator of economic slowing, but September's reading remained in the middle of the month's historical range.
Investors in U.S. stock markets look to the Commerce Department's report on wholesale trade to give them a look below the surface of the visible consumer economy, especially as activity at the wholesale level can be a precursor for consumer trends. In particular, by looking at the ratio of inventories to sales, investors can analyze whether production will grow in coming months.
If inventory growth lags sales growth, manufacturers will need to boost production to keep pace with demand. However, if the reverse is true and inventories build, companies will then produce less to compensate in the near future. Most analysts expect the economy to slow down significantly in the fourth quarter, with some of the weakness tied to October's partial shutdown of the federal government and some weakness resulting from businesses unwinding a portion of that restocking.
Whether production will keep strengthening in the future is closely tied to consumer spending patterns. Consumer spending grew at an anemic 1.5 percent pace in the third quarter, matching the slowest pace of growth in more than three-and-a-half years. Americans may be buying long-lasting and much-needed items like cars, but they are spending less on services and keeping purchases to more immediate necessities.
For economists, the slow growth of consumer spending is of particular concern. Consumer spending accounts for approximately 70 percent of gross domestic product, and because government and business spending have remained weak, the economy is depending even more on household spending to fuel growth. In the past quarter, federal government spending dropped once again, falling at a 1.7 percent rate, partially offsetting spending increases at the state and local government level.
It is important to remember that, as with quarter GDP readings, the Commerce Department revises wholesale trade figures up to three times: August's figure was upwardly revised to 0.8 percent, according to the department's September release. Still, wholesale trade numbers remain in a long-term downtrend, as they have since the middle of 2011, although the short trend has started to show improvement.
Follow Meghan on Twitter @MFoley_WSCS
Don't Miss: Is the Student Debt Bubble Getting Worse?