Sequester Break: Airports Get Their Wish Again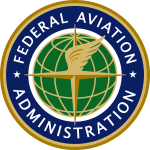 The Federal Aviation Administration announced on Wednesday that it would keep 72 air traffic control facilities open overnight, a move that had been induced by automatic spending cuts known as sequestration. The government has ordered the FAA to cut $637 million from its budget by September 30. The FAA made the decision to keep the facilities open after Congress acted to allow for normal staffing, whereas they were previously forced into staff furloughs by the sequester.
Airports Council International, a trade organization of the world's airports, was pleased with the decision. Greg Principato, North American chapter president, responded to the decision by saying: "We applaud FAA for having listened to airports' calls to end plans to close 72 FAA facilities for overnight operations."
The FAA is also investigating whether or not it will reimburse employees for recent furloughs, with 10 percent of the workforce having taken unpaid leave. The staff layoffs caused by the sequester resulted in noticeable increases in flight delays and cancellations across the country, and unhappy constituents pressured Congress to aid the FAA. Administration spokeswoman Laura J. Brown released a statement claiming that they were looking into options for offering guidance to affected employees.
However, the FAA is not sure how much money was saved during that week, and is waiting on time slips from that pay period before moving forward. Potential options include changing the one day of unpaid leave for an additional day of paid leave, a cash payout, or doing nothing.
The Aviation Administration has not reached a decision on keeping towers at smaller airports open, which are operated by contractors, and were previously scheduled to be closed. Congress notified the transportation department and the FAA, stating their intent was that the towers stay open.
With the realities of budget cuts setting in, the Senate Appropriations Committee has released more specific information on expected cuts to various agencies. Departments such as Energy are facing 25,000 jobs lost due to laboratory closures, with 2,500 more furloughs lined up for other employees. With Congress experiencing harsh reactions from their constituency over flight inefficiencies, similar pressure could mount as further ramifications of the sequester are wholly realized.
Don't Miss: Americans Are Surprisingly Less Worried About Their Finances.