Shell and Valero Lose Power and 3 Other Hot Stocks
Royal Dutch Shell (NYSE:RDSA) (NYSE:RDSB): Shell's partner Motiva Enterprises is in the early stages of gearing up its Port Arthur, Texas refinery for a restart, after an unexpected power failure shut the operation down. "The refinery is safely progressing through a structured and planned restart sequence that will encompass several days," said Kimberly Windon, a Shell spokeswoman. The 600,000 barrel per day refinery, as well as the 310,000 barrel per day facility belonging to Valero Energy (NYSE:VLO) that is nearby, shutdown completely after an electrical malfunction at around 9:30 on Sunday morning.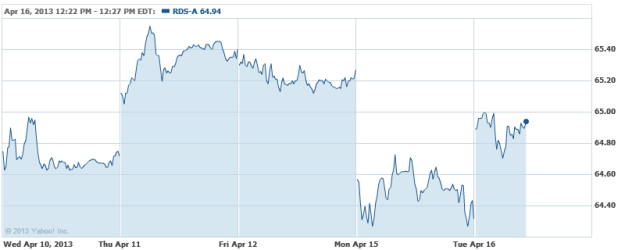 Oaktree (NYSE:OAK): Sandler O'Neil is jacking up its price targets on Oaktree, as well as the Blackstone Group (NYSE:BX), to $63 and $25 respectively. Sandler hinted that Oaktree's distribution could go as far as $4.38 this year, implying a yield of 9 percent. Oaktree has scheduled its first quarter release for May 7th.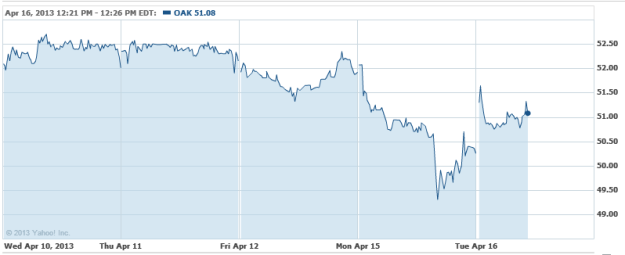 Endo Health (NASDAQ:ENDP): The Food and Drug Administration has expressed concerns over the Aveed testosterone injection product from Endo Health, and "showed that the therapy was associated with severe and immediate post-injection adverse events." Though resuscitations and hospitalizations were required in some of the reaction cases, no deaths have yet been reported. The FDA is slotted for a vote on Thursday, to determine the safety profile of the drug, which is used to balance the hormone levels in males with a deficiency or absence of testosterone.

Investing Insights: Will Schlumberger Tank in 2013?