Shell Gets Its Canada Approval, But Not Without Warning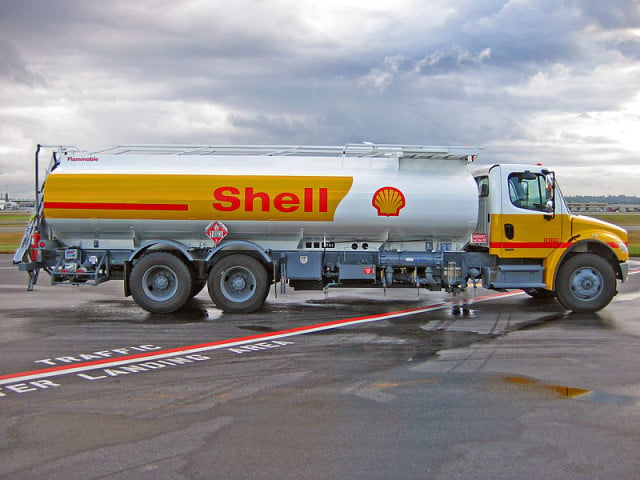 Royal Dutch Shell PLC (NYSE:RDSA) (NYSE:RDSB) received a conditional go-ahead from Canadian regulators concerning its Jackpine oil sands project expansion, though not without a healthy dose of warning.
A panel representing the Alberta Energy Regulator and Canadian Environmental Assessment Agency on Wednesday released a more than 400-page ruling saying Shell's proposed 100,000 barrel-per-day expansion of its Jackpine mine property in northern Alberta could move forward, despite potential effects that regulators cited as "irreversible" environmental costs. Those concerns aside, the regulatory body said the expansion is in the public interest due to economic benefits.
After the ruling from the panel — which outlined 88 recommendations and 22 set conditions — Alberta and federal governments will still have the final say on the project, which Shell submitted for review in 2007. Critics say past projects with similar approvals have gone ahead with no accountability for the inclusion of such recommendations.
Simon Dyer of the environmental think-tank Pembina Institute told The Canadian Press: "We pleaded with the panel, 'Please don't make recommendations that will never be enforced.' Either make them binding conditions or reject the project."
The report now heads to the desk of Canadian Environment Minister Peter Kent, and a decision to accept, reject, or modify the ruling could come in the next four months. The Jackpine site currently produces 200,000 barrels per day for Shell, and the company says "Canada is one of a few countries in the world with the potential for oil production to increase over the next 20 years."
Oil sands are a mixture of sand, water, clay, and a type of heavy oil called bitumen. The mixture is extracted by surface mining or in situ depending on the depth of the deposits, and the bitumen must be removed from the other materials before it is turned into crude oil and other petroleum products.