Shell Hit by Shale Write-Down, Sony Makes a Profit: Morning Buzzers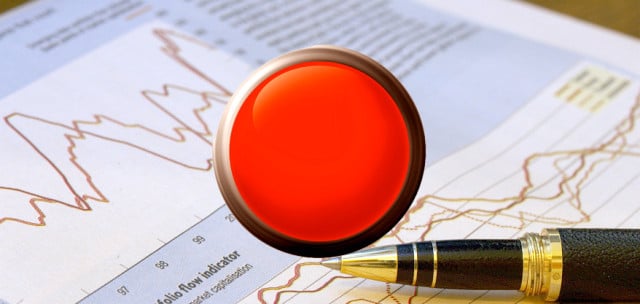 U.S. stock futures advanced Thursday morning after the Federal Reserve didn't give any hints it would soon end stimulus after its two-day policy meeting concluded. Data showed that China's manufacturing grew despite difficulties the country's economy, the second largest in the world, is facing. Investors will continue to weigh earnings reports: 40 companies from the S&P 500 will report second-quarter earnings today.
Futures at 8:30 a.m.: DJIA: +0.75%, S&P 500: +0.77%, NASDAQ: +0.77%
Here's your cheat sheet to the stories buzzing this morning:
Dell (NASDAQ:DELL) may not have given up on the buyout bid from founder Michael Dell just yet. Yesterday, the computer maker's special committee voted down Michael Dell's sweetened $13.75 per share offer because of a voting provision in the bid that would stop absent votes from being counted as votes against the deal. But the committee said it would move the date of the vote back to September if the company got rid of the provision, which would grant Michael Dell more time to get previously absent Dell investors to vote for the deal.
Royal Dutch Shell (NYSE:RDSA) reported earnings yesterday, posting a 60 percent drop in profit for the quarter. The company faced a $2 billion write-down on shale oil drilling ventures in North America, showing that Shell's drilling efforts have come up much shorter than expected. The company's earnings were also negatively affected by expensive exploration efforts and disruptions to oil production in Nigeria. An analyst quoted by The Wall Street Journal said, "This is one of the worst set of Shell results we can remember."
J.C. Penney (NYSE:JCP) shares dropped 10.2 percent yesterday after commercial lender CIT Group Inc. (NYSE:CIT) decided to stop funding shipments to the retailer. A source cited by Reuters said CIT wanted detailed financial information from J.C. Penney before the company reports earnings on August 20. The two companies are in talks to resolve the issue.
CBS Corp.'s (NYSE:CBS) strategy of using its status as the No. 1 network in America to negotiate high retransmission fees from pay-TV providers is apparently working: the company reported that profits rose 11 percent in the second quarter. Also contributing to that gain is CBS's willingness to license its programming to online streaming services like Netflix (NASDAQ:NFLX) and Amazon's (NASDAQ:AMZN) Prime Instant Video.
Sony Corp.'s (NYSE:SNE) electronics division made a profit in the second quarter for the first time in two years, but the company is still forecasting difficulties for its electronics ventures in the future. The uncertainty surrounding Sony's ability to compete in the electronics market has lead to more pressure on the board to consider activist investor Daniel Loeb's suggestion that the company split in two, creating separate businesses for electronics and Sony's much more profitable entertainment arm.
Follow Jacqueline on Twitter @Jacqui_WSCS