Shell: Thieves Caused Nigerian Oil Spill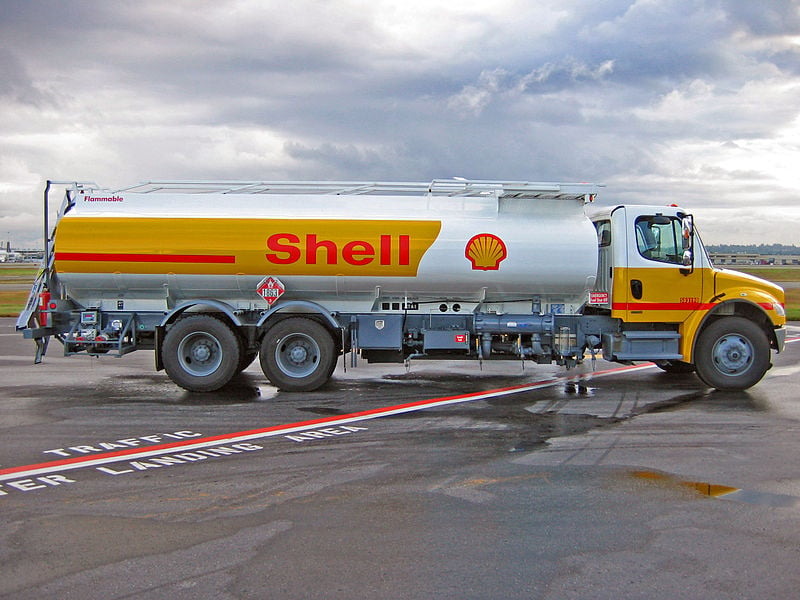 A Royal Dutch Shell PLC (NYSE:RDSA) (NYSE:RDSB) pipeline in the Nigerian delta has been shut down after a spill occurred and the pipeline caught fire.
According to a statement made by the oil company, the area where the spill occurred had been targeted by oil thieves, which are a persistent problem for the company's operations in Nigeria, Africa's biggest producer of oil.
"This is another sad reminder of the tragic consequences of crude oil theft," said SPDC Managing Director and Country Chair, Shell Companies in Nigeria, Mutiu Sunmonu. "Unknown persons continued to reconnect illegal bunkering hoses at Bodo West even as our pipeline team were removing crude theft points. It was therefore not surprising that the fire occurred from the continuing illegal bunkering even as a previous crude oil theft point was being repaired by the team. So far, there is practically no spill from this event as the oil is burning off. What is visible in the water is from an earlier oil spill which was also as a result of oil theft."
The fire was reported by Sylvester Kogbara, a local leader and elder of Bodo, the eastern Nigerian community where the spill occurred. Despite Shell's assurance  that there was "practically no spill," Kogbara told The Wall Street Journal that as far as he could tell "the oil is still flowing." A local environmental activist confirmed the explosion and the fire, but was not sure if the spill had caused any deaths.
The Trans Niger pipeline contains two pipes, one 24-inch and one 28-inch. The 28-inch pipe had already been shut down due to theft when the spill happened last week. When the spill caught on fire on Wednesday the 24-inch pipe was also shut down. Shell said the 24-inch pipe will reopen as soon as it is safe, but the 28-inch line will have to undergo a full evaluation and won't reopen until damage assessment is completed.
Follow Jacqueline on Twitter @Jacqui_WSCS
Don't Miss: Has BHP's Asset Sale Encountered a Hitch?