Should Amazon Be Worried about Overstock?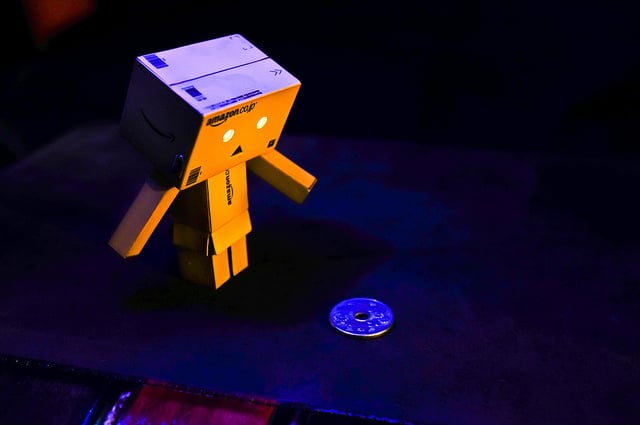 Amazon.com Inc.'s (NASDAQ:AMZN) facing some aggressive competition from rival Overstock.com (NASDAQ:OSTK) on book prices. Last week, Overstock announced in a press release that it would be dropping the price on its books to ten percent below prices listed on Amazon.
"We're having a great year and want to thank our loyal customers for making it happen," said Overstock's Chief Executive Officer Patrick Byrne. "For a limited time, we've priced our books at least 10 percent below Amazon.com's prices, as of July 22, 2013. This move immediately affects hundreds of thousands of titles." Byrne added, "If you're going to buy a book this week, you're crazy not to shop Overstock.com first. And if you weren't going to buy a book this week, you should re-consider."
That press release came out on Thursday, and by Friday it appeared as though Amazon had reduced prices on its books as well. Byrne told CNET this was "not true," as Amazon had only matched Overstock's prices on some titles. Overstock dropped its prices on 360,000 titles, and on Friday Overstock dropped its book prices by ten percent again, placing all of its books at ten percent below Amazon's prices.
CNET's scan of the two sites found that Overstock's prices were cheaper than Amazon, but not always by as much as ten percent. Byrne explained this by pointing out that Amazon updates its prices more frequently than Overstock.  "If they drop the prices, we'll just keep going," he said.
Many people may not realize Overstock even sells books, which is what spurred the aggressive move. "That's a problem," Byrne told CNET. "What you say does not fall on deaf ears. We've sold books for 10 years. Maybe this event will get people to change their thinking." Byrne added that the tactic of keeping book prices below Amazon's may well be "permanent."
Meanwhile, it seems as though the folks at Amazon have been focusing on everything but the company's bookselling business. Amazon reported second quarter earnings that fell below expectations, as the company has been spending heavily to hopefully get some big returns later. Recent investments include a deal with media company Viacom (NYSE:VIA) to grow Amazon's Netflix (NASDAQ:NFLX) competitor Amazon Prime Instant Video, and improving its cloud-computing services.
As Amazon loses its focus on its books, Byrne definitely seems ready to go toe-to-toe with the e-commerce giant, despite the risk such a move involves. Amazon has not commented on the matter.
Follow Jacqueline on Twitter @Jacqui_WSCS
Don't Miss: Did Google Misrepresent the Nexus 7's Popularity in Japan?