Should Americans Delay Retirement?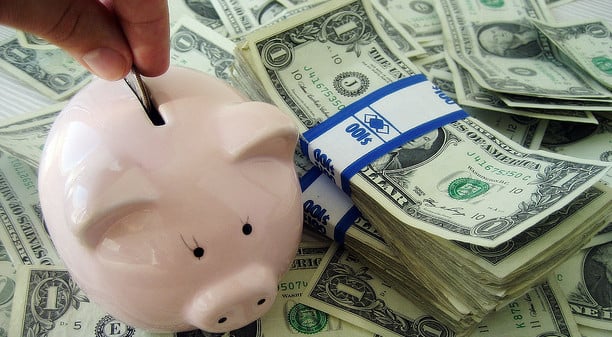 With the stock market reaching fresh all-time highs this year, and home prices rebounding from the housing collapse, some people may be closer than ever to achieving their ideal retirement. However, a new benefit has been found for those able and willing to stay in the workforce.
Instead of honing a sharp mind with puzzles or Bingo, new research shows that people who delay retirement reduce their risk of developing Alzheimer's disease and other types of dementia. According to Inserm, the French government's health research agency, each additional year of work reduced the chances of getting dementia by 3.2 percent. For example, someone who retired at age 65 had about a 15 percent lower risk of developing dementia, when compared to a person that retired at age 60.
The study involved nearly half a million people in France, and is the largest study of its kind to date. It was led by Carole Dufouil, a scientist at Inserm. Roughly 35 million people worldwide have dementia, and Alzheimer's is the most common type. In the United States, 1 in 9 people aged 65 and older have it. This year, the cost of Alzheimer's is estimated to reach $200 billion for Americans.
Dufouil noted, "Professional activity may be an important determinant of intellectual stimulation and mental engagement, which are thought to be potentially protective against dementia. As countries around the world respond to the aging of their populations, our results highlight the importance of maintaining high levels of cognitive and social stimulation throughout work and retired life, and they emphasize the need for policies to help older individuals achieve cognitive and social engagement."
The results come at a perfect time for future retirees. A recent study by Bank of America's Merrill Lynch found that serious health problems topped the list of biggest retirement worries. Seventy-two percent of those polled said health problems are their number one retirement concern, followed by "not being a burden on my family" at 60 percent. Fears of running out of money came in third, at 47 percent.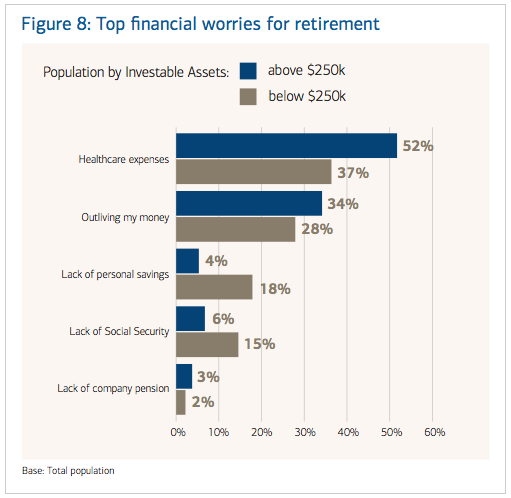 With healthcare costs rising sharply across the nation, medical expenses are also a top worry for those getting ready for retirement. The Merrill Lynch study notes that 60 percent of bankruptcies in the U.S. are related to medical bills, and retirees battling health issues are twice as likely to say they are in a financial crisis. Among the people polled, 37 percent said healthcare expenses were their primary retirement concern. This figure jumps to 52 percent for those with investable assets of at least $250,000 (excluding real estate).
In a separate survey from Del Webb, a leading builder of active-adult communities, almost 80 percent of baby boomers expect to work in some capacity, even after they retire. Fifty-one percent plan to work full-time, while 28 percent say they expect to work part-time. Health benefits aside, 66 percent say they are not financially prepared to retire.
Don't Miss: 5 Signs the American Worker Is Still Gasping for Air
Follow Eric on Twitter (@Mr_Eric_WSCS)