Should Falling Import and Export Prices Concern the Fed?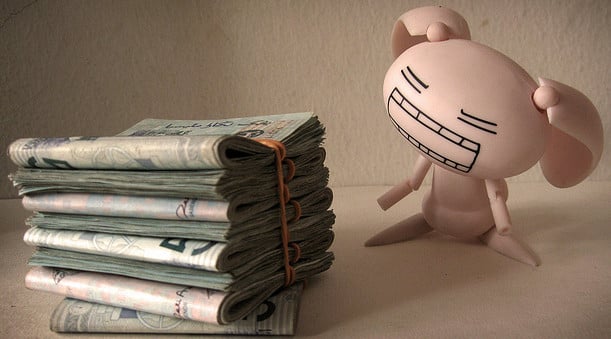 Markets in Asia and Europe took a beating on Thursday morning. The World Bank managed to spook some investors — who are already nervous about the future of U.S. monetary policy — by lowering is global GDP growth forecast for 2013 from 2.4 percent to 2.2 percent. A better-than-expected retail sales report and a decline in the number of people filing for unemployment insurance helped dissipate the bad mojo by the time the U.S. markets opened.
Joining Thursday's battery of economic indicators is the monthly report on U.S. import and export price indexes, released by the U.S. Bureau of Labor Statistics. The import index is a measure of the price of goods that are manufactured abroad and sold in the U.S., while the export index is a measure of the price of goods manufactured in the U.S. and sold abroad. Taken together, the price indexes can be used to gauge inflationary pressure in internationally traded goods.
Prices for U.S. imports declined 0.6 percent on the month in May, while prices for exports declined 0.5 percent on the month. This is the third consecutive month of sequential price declines in both indexes, suggesting that warnings of incipient deflation may have some merit.
In his last testimony before Congress, Chairman of the Fed Ben Bernanke argued that "accommodative monetary policy has also helped to offset incipient deflationary pressures and kept inflation from falling even further below the Committee's 2 percent longer-run objective." The comment underscored an increase in the personal consumption expenditures index — the Fed's favored inflation indicator — of just 1 percent over the past 12 months.
Negative import and export price movement is not a core part of the deflationary argument, but it is icing on the cake. Combined with low or negative price movement in other indicators such as the producer price index, inflation — instead of unemployment — may be where the Fed turns its attention during the next Open Market Committee meeting.
Overall import prices are down 1.9 percent for the year ended May, and have not recorded a 12-month advance since an increase of 0.8 percent between April of 2011 and 2012. Recent declines in the import index have been led by fuel prices, which have fallen 4.4 percent this year to date. Within fuel, petroleum has led price declines, and is down 6.2 percent on the year. Meanwhile, prices for natural gas have increased 97 percent over the past year.
Overall export prices fell 0.9 percent for the year ended May, led by a decline in non-agricultural goods prices. The May decrease in export prices marked the first time the index has declined for at least three consecutive months since the end of 2008.
You can follow Dan on Twitter (@WscsDan)
Don't Miss: After Last Week's Spike, Jobless Claims Steadily March Downward.