Should Health Officials Applaud Covered California's Numbers?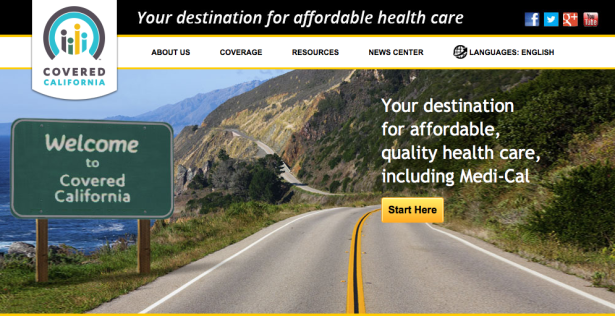 The state of California announced Tuesday that 28,699 residents completed the eligibility determination process via its online insurance exchange, Covered California.
"We've started strong," exchange director Peter Lee said of the first week's numbers in a press release. "With almost three months to enroll for coverage effective Jan. 1, the fact that thousands of Californians and hundreds of our small businesses are stepping forward in our first week is a testament to the need for the Affordable Care Act."
Covered California also received 987,440 unique visitors during the first week of the enrollment period. "Looking back at this one week, the response has been nothing short of phenomenal," Lee said. "We anticipated we'd have very low enrollment in the first week."
Lee estimated that between 500,000 and 700,000 Californians would purchase health insurance policies with the help of a federal tax subsidy by the enrollment period ends on March 31. In total, about 5.3 million state residents will have access to the marketplace's policies by next year, with about half that number eligible for financial assistance. Plus, approximately 1.4 million people will be newly eligible for Medicaid.
Covered California's numbers exceeded expectations and proved that the concept of online exchanges can be a success at a technical level. With the glitches that marred the opening week of the cornerstone provision of the Affordable Care Act, California's example is an important success to record, even if it says little about the long-term viability of the individual mandate.
Through that mandate, every American who can afford to buy health care insurance is required to do so or pay a penalty of $95 or 1 percent of income — whichever amount is greater. But 44 million Americans are expected to remain uninsured next year, according to the Congressional Budget Office, and those who hold out longer are more likely to be the individuals needed to ensure the success of the individual mandate: the young, healthy, and cheap to insure. To function as intended, the marketplaces need a broad, healthy risk pool to keep staggering rate increases from occurring.
The premiums of healthy, cheap-to-insure people cover the big bills for the relatively small number of sick people. So if the exchanges don't enroll enough young, healthy people, insurers will have to raise everyone's premiums. What Covered California's numbers do not show is how many policies have been purchased and who has enrolled thus far. Before October 1, the day the exchanges opened, health policy experts predicted that the first to enroll would likely be those with pre-existing conditions, people who tend to use their benefits more often.
Being that California is the most populous state in the country — with more uninsured individuals than any other state, amounting to 7 million, or 15 percent, of the United States's total — the long-term success of its exchange will be a vital indication of the viability of health care reform as a whole.
But due to the fact that California has so many uninsured residents and a quarter of its population lives below the poverty line, the fact that enrollment numbers show higher-than-expected demand may just be a sign that those who would most benefit from the reform are already taking advantage of the new marketplaces, which fits into the framework set out by health policy experts: The majority of early enrollees to the exchanges will likely be proportionally older and sicker, as well as more likely to have been without insurance for some time.
Still, the small number of glitches is a good sign. The Healthcare.gov Web portal, which links customers to the online marketplaces for the 36 states with federally facilitated exchanges, was riddled with glitches since the first day enrollment was open. The hours of waiting, backlog of potential enrollees, problems calculating subsidies, and numerous error messages that characterized the first week of enrollment was an indication for Obamacare opponents that health care reform was the proverbial train wreck that many lawmakers had promised.
Of course, California was one of 14 states that chose to set up and operate its own exchange, rather than default to a federally facilitated or partnership exchange, and its system fared better. The fact that fewer technical problems with Covered California were reported could also have helped enrollment numbers.
The California exchange could owe part of its success to the fact that its officials and lawmakers have done more to embrace health care reform than any other state. "California decided early on to go all in," Larry Levitt, senior vice president at the Kaiser Family Foundation, told the Washington Post. "There has been lots and lots of investment, and a lot of smart people have really been working hard on this. It really set up a best-test-case scenario." The state also received almost $1 billion in grants to help set up the exchange from the Obama administration.
Follow Meghan on Twitter @MFoley_WSCS