Should Policy Cancellations Worry the Obama Administration More?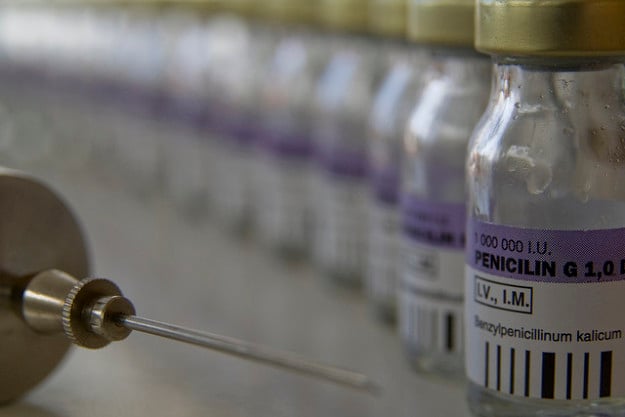 The overt aim of Wednesday morning's Congressional hearing and the testimony of  Department of Health and Human Services Secretary Kathleen Sebelius was to determine how the official and her colleagues could repeatedly look members of Congress "in the eye" and testify that "everything was on track" with the creation of the federal health care exchange, despite numerous red flags, as Energy and Commerce Committee Chairman Fred Upton, a Michigan Republican, inquired.
But an issue that kept coming up during the 3.5 hours of Sebelius's testimony and questioning was the termination notices many insurers sent to customers in recent weeks. While lawmakers concerned themselves with the fact that thousands if not millions of Americans would not be allowed to keep insurance plans they like, despite the president's repeated promises, the Obama administration may have a problem on their hands — a problem of enrollment.
"There are millions of Americans coast to coast who no doubt believed the president's repeated promise that if they liked their plan, they'd be able to keep it," said Upton. "They are now receiving termination notices." But Sebelius maintained that the cancellation of policies was a justifiable side effect of the health care reform, because the new policies will give Americans better benefits and more consumer protections.
Many insurers that are canceling policies that do not comply with the Affordable Care Act's new insurance requirements, including that one that specifies that policies cover 10 essential benefits, are informing customers they will be automatically enrolled in an alternative, Obamacare-compliant policy unless they object.
"Due to new requirements for health coverage under the Affordable Care Act, Blue Shield will be introducing new health plans beginning January 1, 2014. We're writing to provide notice that your current individual and family plan will no longer be available to you after December 31, 2013," read one California cancellation letter, a sample of which was obtained by Time. The letter went on to inform customers that they can continue their "coverage with one of the new quality health plans that Blue Shield will be offering, beginning January 1, 2014." Those new plans will include "expanded levels of coverage for 'essential health benefits.'"
"It's automatic," Steve Shivinsky, a spokesman for Blue Shield, told Time. "We map them into a comparable plan and if they take no action then they are automatically covered in the plan we're recommending." Those plans, however, are likely more expensive than the ones they will replace because they cover more benefits, though out-of-pocket costs are less.
Blue Shield of California's cancellation went out to more than 100,000 policyholders, while Kaiser Permanente, another California insurer, sent termination notices to 160,000 customers. As with Blue Shield, Kaiser customers can sign up for new insurance via the state-run Covered California exchange, or, if they take no action, everything will be "taken care of," according to Kaiser's sample letter obtained by Time.
But by enrolling in new insurance automatically, customers will bypass the Affordable Care Act's individual insurance exchanges, and if coverage is obtained outside the exchanges, customers cannot claims subsidies — which come in the form of federal tax credits — even if they qualify, according to the Centers for Medicare and Medicaid Services. The problem for the Obama administration is that if customers chose automatic enrollment, that will lower the number of exchange enrollees. Selling off-exchange plans take potential customers away from the system.
At this time, it is too soon to determine whether customers will take the extra steps necessary to purchase coverage via the exchanges, but Covered California spokeswoman Lizelda Lopez told Time that as many as one-third of the 900,000 Californians whose insurance plans are likely to be terminated will qualify for subsidies. "If those individuals get those letters, what they want them to know is that they should come to Covered California," Lopez said.
If customers contact their insurance company to discuss future coverage options, the company can help customers sign up via the online marketplaces, but they will have to request that assistance specifically. After all, when purchasing coverage from the state-run exchange, people can shop through plans offered by competing insurers. "There are lots of other products available," Shvinsky said to Time. "If we just tell them to go to Covered California website, they can pick whatever plan they want."
Don't Miss: Top 10 Most Expensive States for College.