Should You Buy Lowe's After Earnings?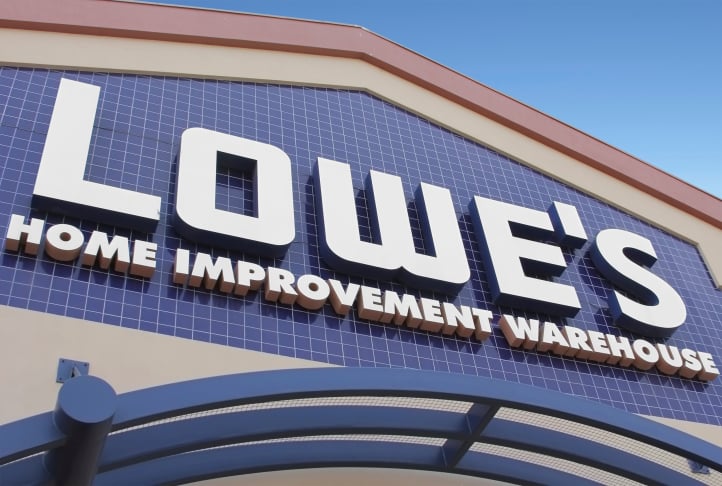 On Wednesday, the nation's second-largest home improvement retailer, Lowe's (NYSE:LOW), reported its first-quarter earnings numbers. The company's results showed continued growth, although they missed analyst estimates. Specifically, the company reported $624 million in earnings, or 61 cents per share, versus earnings of $540 million, or 50 cents per share, in the first quarter a year earlier. The fact that earnings per share growth grew more than earnings is a result of the company's stock repurchase program — over the past year, the company repurchased more than $3 billion worth of its own stock and reduced the average number of shares outstanding by over 70 million.
The company's revenue growth was less impressive, with first-quarter numbers coming in at $13.4 billion versus $13.1 billion in the first quarter of 2013. Considering that many retailers are experiencing weak sales, this is a solid number. We can also see from this number versus the company's 15.6 percent earnings increase that margins are expanding. This is good news considering that many big-name retailers from Wal-Mart (NYSE:WMT) to Costco (NASDAQ:COST) are experiencing margin compression.
While these numbers missed analyst expectations they are impressive, and they exemplify Lowe's success as a retailer. The company has a stellar long-term track record of generating profits, growing its business, and returning capital to shareholders. It has a stellar track record of raising its dividend per share 51 years in a row. All of these points suggest that Lowe's is a stock that investors should consider holding for the long term. But is it a buy today?
Ultimately, I think investors need to wait before buying Lowe's shares. First, despite the company's growth the retail environment has been tepid, and even if Lowe's can outperform its peers, if this weakness continues, Lowe's sales will suffer. If this happens, then investors will no longer be willing to pay 21 times earnings for the company's stock.
Second, while I applaud the company for returning so much capital to shareholders, I dislike the overemphasis that we have seen on stock repurchases. Last year the company repurchased over $3 billion worth of stock, yet it paid just over $700 million in dividends. This was during a time frame when the stock was trading at all-time highs. Had the company held off on its stock repurchases and either hiked its dividend or simply raised cash, it would have been better positioned to take advantage of the correction in its shares that we seem to be experiencing.
The stock is down over 8 percent for the year, which is a 10 percent underperformance relative to the S&P 500, and after a nearly 180 percent rise from the 2011 lows, Lowe's shares appear to be rolling over. Considering the weakness we are seeing in retail stocks more generally and given that the housing market is vulnerable to the downside, a much-needed correction is a very real possibility in Lowe's shares.
Given these points, there is a lot to like about the company longer term, but at the same time, there are some near-term concerns. Thus, the best approach at this time is to be neutral on the stock. I wouldn't necessarily sell if I owned a position, but I am not ready to buy yet. However, given the company's strong track record of value creation, it is a stock worth watching. For longer-term investors there appears to be support in the high $30s to about $40 per share, and this is where I would be putting my limit order.
Disclosure: Ben Kramer-Miller has no position in Lowe's or in any of the stocks mentioned in this article.
More From Wall St. Cheat Sheet: