Should You Buy the New PlayStation Vita Slim?
 
Though it's been out in Japan since October, the new model of Sony's (NYSE:SNE) PlayStation Vita just hit the U.S. as part of a Borderlands 2 hardware bundle that also comes with an 8GB memory stick. It's called the PS Vita Slim, and it costs $199. But the real question is whether or not you should buy it.
First, let's look at the differences between this model and the previous one. The Vita Slim is 15 percent lighter and 20 percent thinner than the original. IGN says, "It's a considerable reduction that makes the system more comfortable to use and easier to carry around. The overall footprint is still large, but it's more manageable. It's not quite pocketable, but it feels more like a portable than the hefty, bulky design of the original."
Destructoid agrees that the new model is much more comfortable to hold, but cites the changes to the shape of the body. "For me, the way they've rounded the system out and shaved down the sharp corners made a big difference. The cut-ins near the shoulder buttons and strap loops on the original Vita were pretty sharp. While not enough to hurt you, they do make themselves known after hours of play."
The new one also comes with 1GB of built-in memory, where the original had none, requiring you to buy the expensive proprietary memory sticks Sony sells. Since the Vita Slim also comes with an 8GB memory stick, you'll be able to save your games and download new titles from the PlayStation Network for quite a while before running out of room.
The only real drawback is the Vita Slim's screen. The original Vita had a stunning 5-inch OLED screen that wowed just about everyone who saw it. The new Vita has an LCD screen that Kotaku says is "noticeably less crisp and bright" than the original. All of the critics agreed on that point, but all of them also admit that unless you look at the two Vitas side-by-side, you probably won't notice anything is amiss with the Slim. And because the screen isn't as brilliant as the original's, Sony says the Slim has a longer battery life, up to six hours.
The Vita Slim also comes with a download code for Borderlands 2 and all six DLC packs that have been released for the game. That's a great bonus for anyone who hasn't played it, as the game was very well received and scored a 91 on Metacritic.
The elephant in the room whenever you talk about buying a Vita is the Nintendo 3DS. Sony hasn't released sales numbers for the PS Vita recently, but VGChartz estimates that about 8.2 million units have sold since it launched in 2012. The Nintendo 3DS, on the other hand, has sold far more — an estimated 44.4 million.
But just because it's not as popular as its competition doesn't mean it's not a worthy handheld gaming system. From a design standpoint, the Vita's big screen and dual analog sticks make it an appealing device for console gamers. And while Nintendo may put its big name games on the 3DS, the Vita is home to loads of great indie titles, like Hotline Miami, Thomas Was Alone, and Spelunky, as well as hits like Uncharted: Golden Abyss and Tearaway. Plus there's the power differential. The PS Vita blows the 3DS away in terms of graphic capability.
At Destructoid, the question of whether you should buy a Vita is answered with a resounding yes. "The new Vita is lighter, sleeker, easier to hold, more comfortable to play, has better buttons, a better charger port, and looks great to boot." Kotaku is a little less excited about the new model, but has a positive opinion about it overall. IGN gives it an 8.7 out of 10, and points out its compatibility with the PlayStation 4 as another big selling point: "And with features like remote play and cross-platform purchases, the PS Vita is quickly becoming an appealing companion to the PS4."
So if you already own a PS Vita, there's probably not enough new to make the Slim worthy buying. But if you've been holding off, the PS Vita Slim is well worth owning.
Looking for some new and exciting games? Here's a recap of our earlier article on the five most promising titles primed to hit the shelves soon. So check out what's coming, and plan your purchases now.
---
1. Borderlands 2
(PlayStation Vita) May 13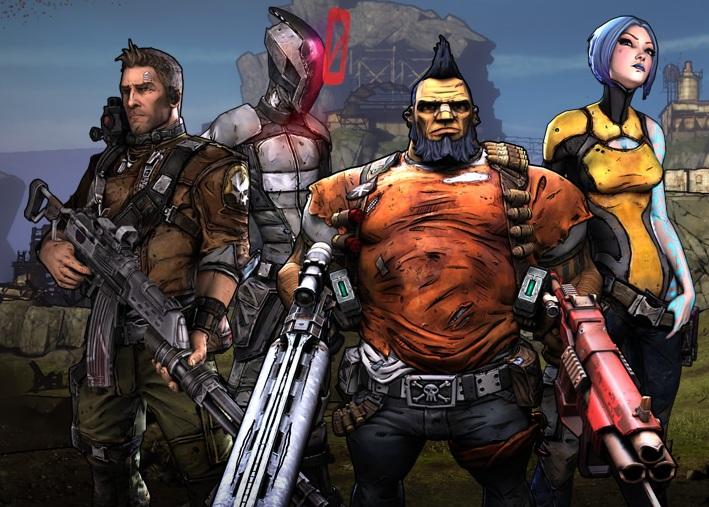 Since its launch in 2012, Borderlands 2 has become the best-selling game ever for publisher 2K Games, and has spawned a "Pre-Sequel" that's slated to release this fall. Now the game is about to land on the PlayStation Vita, a significant move, because it's an impressive shooter-meets-RPG that requires powerful hardware to run it. Frankly, we're surprised it's even possible. Did they have to cut corners to make the game operate smoothly on the handheld device? We'll find out next week.
2. Soul Sacrifice Delta
(PlayStation Vita) May 13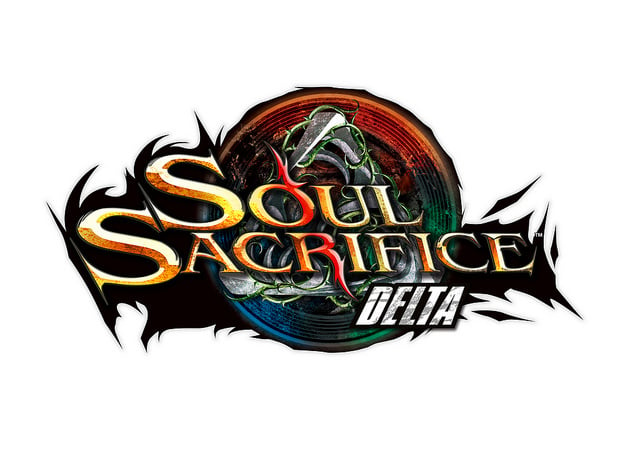 This is an updated version of Soul Sacrifice, an action RPG from Keiji Inafune, the man behind the beloved Mega Man series. You start the game as a mage who's locked in a jail cell with a magical book that also happens to be alive (bear with us). Using the book, your character re-lives events from the past, and each time you play through a new piece of history, you get new skills and information that will help you escape your imprisonment. Expect plenty of hacking, slashing, and skill upgrades, plus a twisting story that will keep you on your toes.
3. Super TIME Force
(Xbox One and Xbox 360) May 14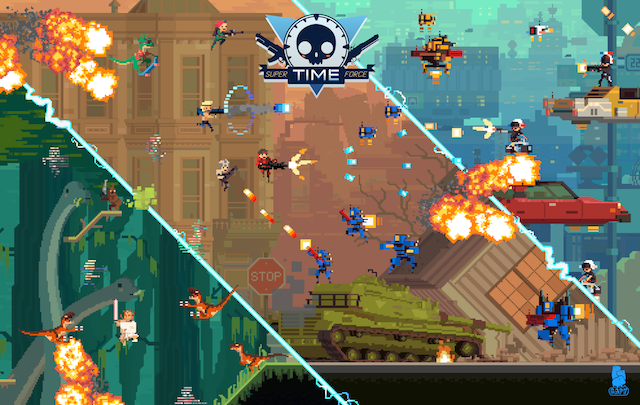 Here's a game that looks completely nuts, but in the best possible way. It's a retro-style shooter (kind of like Contra for NES) with way more going on onscreen than in most games. You start with thirty lives and a set of characters to choose from. When you die, you can choose a different character if you like, and you restart the level — but here's the kicker: The ghost of your previous attempt is now fighting beside you. Multiply that times thirty, and you're looking at a lot of firepower. Watch the trailer for a glimpse of the chaos.
4. Minecraft
(PlayStation 3) May 16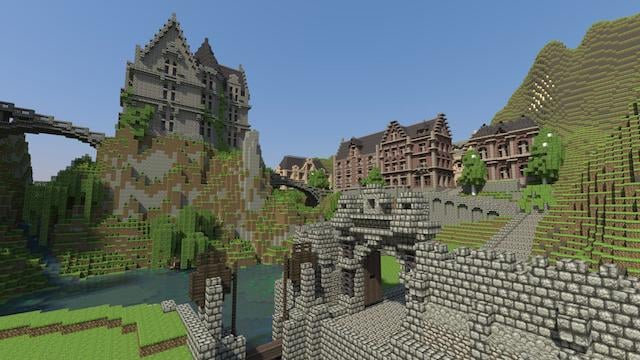 Minecraft is one of the most popular indie games of all time, and has made creator "Notch" more than a pretty penny since it was first released for PC back in 2011. Now the game has been made available on most platforms, but only this week will it land on store shelves for the PlayStation 3. So if you've been holding off on playing this block-building game, start drawing up your blueprints now. Oh, and once you start building your palace, watch out for the monsters. They get hungry at night.
5. The Last Tinker: City of Colors
(PC) May 12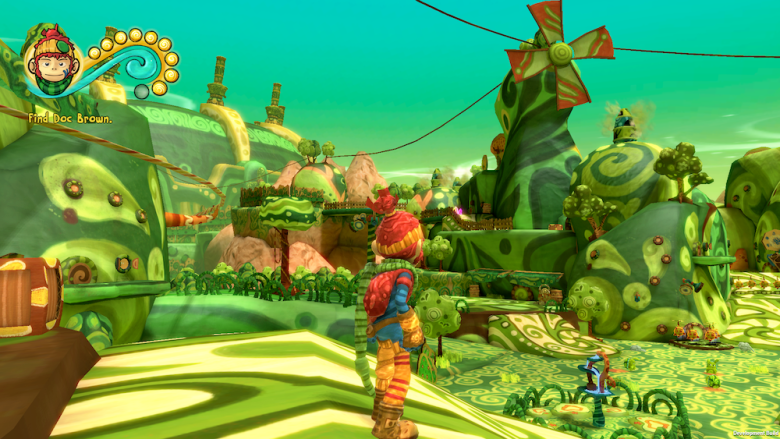 In this action platformer you play as Koru, a monkey who has to save his town from "the Bleakness" in order to bring color back to the city. Based on the trailer and screenshots, the game certainly looks colorful enough, with a kaleidoscope of colors bursting from the screen. The challenge doesn't come from making tough jumps, though, because Koru automatically leaps over gaps, creating a good sense of flow as you traverse the terrain. The real obstacles are the enemies you fight and the puzzles you have to solve. If it's as good as it looks, it will be fun for all ages.
More From Wall St. Cheat Sheet: