Should You Expect More Tax-Related Acquisitions in Biotechnology?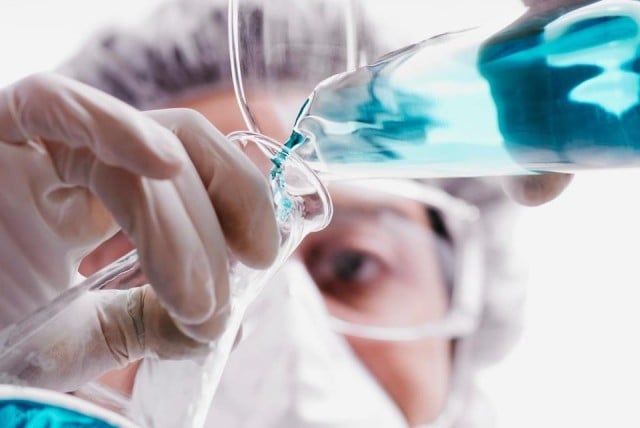 In biotechnology and big pharmaceutical sales, the name of the game is profits. These are companies that spend billions on R&D and then have to earn back those high costs associated with drug development and product launch with pricey products. Therefore, the U.S. corporate tax serves as a hindrance, which is why companies like Perrigo Company (NYSE:PRGO) and now Pfizer (NYSE:PFE) are making strides to relocate, and is also why Jazz Pharmaceuticals (NASDAQ:JAZZ) may be acquired.
In the U.S., the top corporate tax rate is 35 percent, a group that includes most large biotechnology and pharma companies. Over the years, companies have found loops holes to lower their corporate tax, which include foreign profits. However, once those profits are returned to the U.S., taxes must be paid, which then makes it more costly for large pharmaceutical companies to return value to shareholders using cash.
Specifically, Pfizer has managed to produce a tax rate of 27 percent last year, below the national rate. However, with its offer to acquire fellow drugmaker AstraZeneca (NYSE:AZN) for nearly $100 billion, a big deal has been made regarding taxes. AstraZeneca is a UK company where the tax rate is 21 percent. Hence, while Pfizer likely has various reasons for attempting this acquisition, including cost synergies and pipeline development, the company also has operating income of $16 billion that will benefit from a 5 percent decline to its tax rate.
With that said, Pfizer's attempted acquisition has created some controversy, but is nowhere near the best example of tax savings in the biotechnology realm. Perrigo acquired Elan in 2013 for $8.6 billion (minus $2 billion in cash), and for this price, the company gained low double digit royalties on the multiple sclerosis drug Tysabri and a move into Ireland. As a result, the company's corporate tax rate went from 30 percent to 12.5 percent in a deal that is sure to pay off long-term.
Due to the outrageous corporate tax structure in the U.S., relative to other regions, it's no surprise that companies of all sizes are making acquisitions to relocate in less costly countries in the world. This brings up Jazz Pharmaceuticals, an $8 billion company with nearly $900 million in revenue and operating margins of 42 percent. While the company's growth is expected to continue at a rate of 30 percent and 20 percent over the next two years, respectively, its tax rate of 12.5 percent must be appealing to large biotechs with big cash positions.
Like Elan, an acquisition of Jazz or other Ireland companies such as Alkermes (NASDAQ:ALKS) isn't necessarily about the company's fundamentals or its pipeline. However, an acquisition is intended to lower the taxes and increase the profits of an existing business, one that is likely much larger, making it valuable to the acquiring company.
Therefore, as Pfizer proceeds with its enormous acquisition and more emphasis is placed on the corporate tax structure in the U.S., expect more acquisitions of growing companies with low tax rates. Essentially, there is a lot to gain in acquiring these companies. Hence, investors should keep their eyes open for the next big tax-related buy.
More From Wall St. Cheat Sheet: