Should You Take A Gamble On Zynga?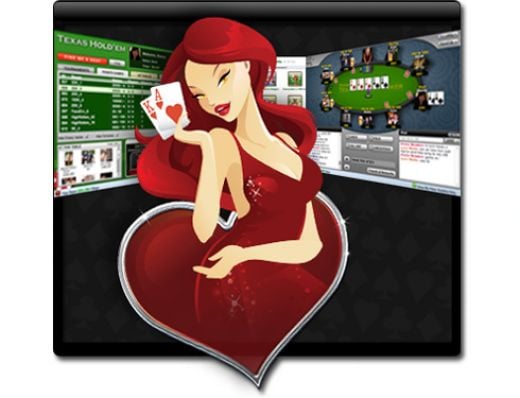 Zynga's (NASDAQ:ZNGA) stock price plummeted earlier this month, and it lost 16 percent of its market cap after the company revealed plans to cut 18 percent of its workforce. Can the company rebound from this massive layoff? Let's use our Cheat Sheet investing framework to decide whether Zynga is an OUTPERFORM, WAIT AND SEE, or STAY AWAY.
C = Catalysts for the Stock's Movement
Clearly, the most recent catalyst for the fall in Zynga's share price has been the large-scale layoff announced at the beginning of the month. CEO Mark Pincus said that by closing three U.S. offices, the online game developer would cut costs by $70 million to $80 million annually. The reduction in costs will free up capital for Zynga to focus on its mobile gaming strategy. The news is especially disheartening as Zynga had to close its OMGPOP Studios branch — makers of Draw Something — one year after acquiring the company for $200 million. This bleak news has spooked investors and initiated a large sell-off.
Zynga has become reliant on Facebook (NASDAQ:FB) games for personal computers and has recently seen a sharp decline in its daily average users, a standard metric measuring online game usage. While titles like Farmville achieved massive success in 2009 and 2010, generating more than $1 billion in revenue for Zynga, the popularity of these types of titles has diminished. Zynga needs to adapt to current market trends or face obscurity.
H = High-Quality Products in the Pipeline? 
The company hopes to get back on track by pivoting to a strategy focused on mobile gaming. But Zynga might be too late to the party: its most popular game, Farmville, has been overtaken on mobile devices by newer releases. Pincus's track record has not exactly been stellar — investors and employees alike question his foresight and ability to capitalize on new trends in gaming.
Zynga has talked about rolling the dice and entering the online real-money gambling sector. It plans to use new capital to develop online card and slot games, recently acquiring Spooky Cool Labs, an online slot game designer. While the economics of online gambling is certainly more profitable than that of Zynga's "freemium" business model, the industry is surrounded by uncertainty. Currently, online gambling is illegal in most states. And even if more states legalize online gambling, the company would be facing online gambling titans such as Caesar's Entertainment (NASDAQ:CZR), who have much more resources than Zynga as well as exposure in the gambling industry.
T = Technicals are Weak
Zynga is currently trading around $2.75, below both its 50-day moving average of $3.12 and 200-day moving average of $3.05. The company is experiencing a strong downtrend, and is down more than 55 percent since its 52-week high one year ago of $6.35. Zynga currently has a relative strength index of less than 30, suggesting that the stock is oversold and could be poised for a rally. However, if Zynga continues to report bad news and earnings, this is a remote possibility.
Conclusion 
The future for Zynga is uncertain. Its stock price may currently be undervalued, as indicated by its low RSI after the layoff announcement on June 4 triggered a large sell-off. The stock has posted two consecutive quarters of declining revenue growth and expects to report a net loss next quarter of between $28.5 million and $39 million. But the company is not yet in dire straits: It still has $1.4 billion in cash and a $2.18 billion market cap as of Tuesday.
If you feel like taking a chance on the government's decision to allow online gambling, Zynga might have some upside. And if the company can produce another hit equivalent to Farmville for mobile devices, it could rapidly expand its user base and, consequentially, its share price. These events are just speculation at this point. While Zynga is not a worthless company, there is too much uncertainty in its transitioning business model and the economics of its industry to warrant an OUTPERFORM rating. For now, Zynga is a WAIT AND SEE.
Using a solid investing framework such as this can help improve your stock-picking skills. Don't waste another minute — click here and get our CHEAT SHEET stock picks now.