Shuanghui Eyes Hong Kong Exchange After Smithfield Deal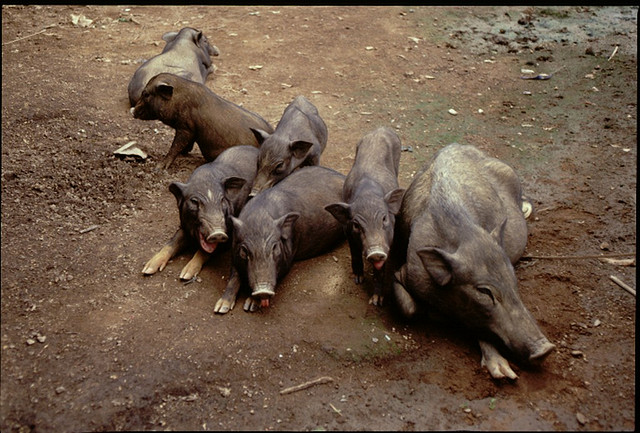 While Chinese meat producer Shuanghui International still has a few hoops to jump through before acquiring Smithfield Foods Inc. (NYSE:SFD), the company is already planning on listing the combined operation on the Hong Kong exchange. The $4.7 billion acquisition will represent the biggest ever Chinese takeover of a U.S. company.
Shuanghui currently trades on the Shenzhen exchange, but the Hong Kong exchange offers a much bigger and more international market. A Hong Kong IPO would allow the combined company to achieve a higher value on its stock than in the U.S. or on other exchanges.
Trading on the Hong Kong market would also be beneficial for Shuanghui's private equity investors when they decide to sell their holdings in the company, including Goldman Sachs (NYSE:GS) and New Horizons. The total value of the deal is $7.1 billion, including the assumption of debt. Shuanghui has taken out loans from Bank of China and Morgan Stanley (NYSE:MS) to finance the acquisition.
But many lawmakers and consumers are worried about the deal. Concerns about food safety and national security are two of the biggest obstacles Shuanghui will face in getting approval from the Committee on Foreign Investment in the United States. The Senate Agriculture committee has called for its own involvement, along with the Food and Drug Administration, in evaluating the deal.
Smithfield has been adamant that no pork or meat products will be imported from China into the U.S., but recent food safety scares in China haven't helped build faith in the American consumer. Smithfield Chief Executive Officer Larry Pope has said that the acquisition won't effect Smithfield's operations, but will allow Smithfield to export its products to feed China's growing demand for pork.
Despite the uproar surrounding the deal, those familiar with the workings of the Committee on Foreign Investment in the United States say that the deal will likely be approved. After that, Smithfield will no longer trade on the New York Stock Exchange, and the combined company will pursue an IPO to become a member of the Hong Kong exchange.
Follow Jacqueline on Twitter @Jacqui_WSCS