Shutdown: Is the End in Sight?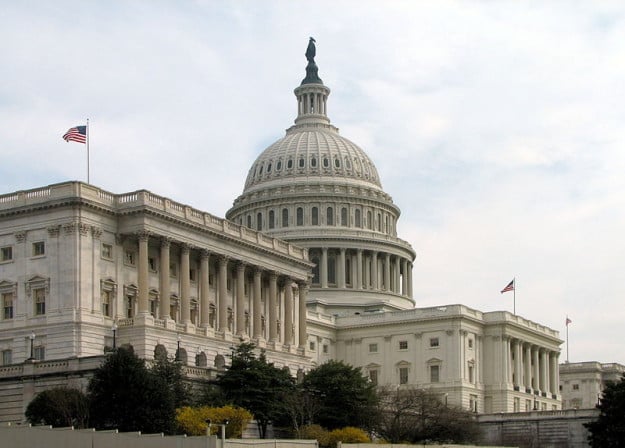 With the October 17 national debt ceiling deadline looming, it's clear that Republicans, Democrats, and the President are all feeling additional pressure to secure an increase and prevent the U.S. defaulting on their loans. Both sides have made concessions towards opening up the debate.
President Obama has met with the GOP despite earlier refusals to meet until the spending bill was signed and shutdown ended. Additionally, Republican concessions can be seen in the far less demanding proposals coming up recently. Though it may seem that an end is in sight where the shutdown, spending bill, and debt ceiling are concerned — beware — it may be a mirage.
According to The Wall Street Journal, House Republicans presented a proposal that would extend  the United State's borrowing capabilities for a period of six weeks on the condition that Obama agrees to negotiate on deficit reduction. This would be about the equivalent of covering the issue with saran wrap and sticking it in the fridge for a later date, and the President has made it clear that he's looking for a longer-term solution.
Jay Carney, White House spokesperson, said the House's plan was "not the appropriate way to go," as it would simply push the present impasse down the road. Senate Republicans and Democrats working in conjunction on an alternate plan have been receiving a better response — though Senate Democratic leaders are not yet backing the proposal.
The aforementioned plan would offer longer access to the borrowing authority — through January — and keep the government running through March. It would also allow more discretion to agencies in how they dealt with the sequester and would commit both sides to negotiations on a more extended budget — plans for which would be due by mid-January.
Finally, the Senate plan would retain some of the more stubborn health care provisions: a two-year delay on the medical device tax, and fraud prevention measures for verifying the earnings of those who would receive government subsidies for health insurance premiums.
House Republicans are not of like minds with their Senate counterparts on the proposal. "We're working on something else," said Chairman Paul Ryan (R-Wis.) of the House Budget Comittee.
According to Reuters, Senator John Hoeven (R-N.D.) still believes in the possibility of finding a compromise on issues, one that would get passed in both the House and Senate. "I do think it's going to take a few days here to get that right combination, but I'm hopeful we'll get a deal," said Hoeven.
On the possibility of a default, President Obama said, "Our government is closed for the first time in 17 years.  A political party is risking default for the first time since the 1700s. This is not normal.  That's why we have to put a stop to it."
He's not alone in this sentiment. A group of twenty industrialized and developing economies recently put out a notice stating that the United States "needs to take urgent action to address short-term fiscal uncertainties," according to The Wall Street Journal – a reminder that more than just the stability of the U.S. is at stake.
Don't Miss: IRS to Congress: Obamacare Glitches Not Our Fault.