Siemens to Fire CEO, Perrigo Buys Elan: Morning Buzzers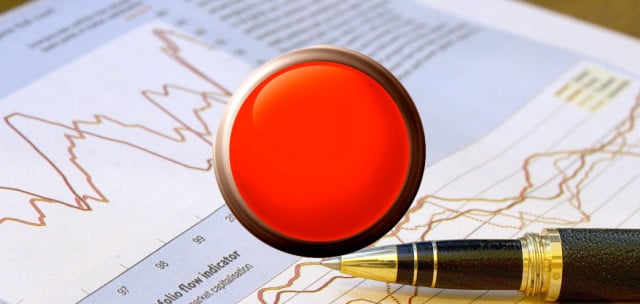 U.S. stock futures fell Monday morning as investors expected a new report that says fewer people bought homes last month. Investors are waiting on more earnings data from 130 companies in the S&P 500 this week to reflect the strength of the economy, which in turn will say when the Federal Reserve will begin cutting back on stimulus.
Futures at 8:30 a.m.: DJIA: -0.07%,  S&P 500: -0.1%,  NASDAQ: -0.02%
Here's your cheat sheet to the stories buzzing this morning: 
Perrigo Co. (NASDAQ:PRGO) — a U.S. maker of over-the-counter drugs, generic drugs, and nutritional supplements — will purchase Irish pharmaceutical company Elan Corp. (NYSE:ELN) for $8.6 billion to take advantage of Ireland's lower tax rates. Perrigo's corporate income tax rate will drop from 30 percent to 12.5 percent by re-domiciling in Ireland. According to Perrigo, the deal will save the company $150 million a year in taxes.
Siemens (NYSE:SI) will fire CEO Peter Loescher after the company posted its fifth consecutive profit forecast cut. Loescher's expansions in green energy and expensive acquisitions have caused the board's patience to run out, with officials asking for Loescher to be fired at an upcoming meeting on Wednesday. Chief Financial Officer Joe Kaeser will likely replace Loescher.
Dell (NASDAQ:DELL) has received an offer of $13.75 per share from founder Michael Dell to take the company private. Michael Dell said it's his "best and final" offer for the PC maker, and that he intends to stay with the company even if he doesn't win his bidding war against investor Carl Icahn. The company's board will vote on the deal Friday.
Amazon (NASDAQ:AMZN) is hiring 7,000 more employees across the U.S. The company plans to hire 5,000 workers for 17 fulfillment centers and 2,000 customer-service staff including holiday and part-time employees. Workers at Amazon's fulfillment centers, which currently employ 20,000 people, pack and ship goods for the online retailer. Amazon has been working to build more fulfillment centers to help it deliver items more quickly.
Barclays (NYSE:BCS) will lay out its plans to meet new financial regulations in Britain when the bank reports second-quarter earnings Tuesday. Analysts expect the bank to sell bonds known as CoCos and raise equity, or a combination of the two, in response to new U.K. rules on capital. The bank is in talks with regulators about how to meet the new rules.
Follow Jacqueline on Twitter @Jacqui_WSCS
Don't Miss: 6 Summer Films with the Largest Return.