Silicon Motion Reiterated at Buy and 4 Stock Analyses Attracting Attention
Bottomline Technologies Inc. (NASDAQ:EPAY): Current Price: $27.68
William Blair thinks that Bottomline reported solid Q2 results and the firm was encouraged by the company's announcement that it signed a second bank onto its Paymode‐X platform. The firm keeps its Outperform rating and raises its estimates on the stock.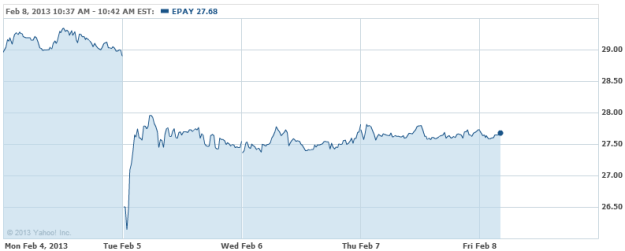 Becton, Dickinson and Company (NYSE:BDX): Current Price: $88.59
Jefferies decided to increase its estimates and price target for Becton Dickinson after the company's Q1 results and it reiterates its Buy rating on the stock.
Are these stocks a buy or sell? Let us help you decide. Check out our Stock Picker Newsletter now.

Silicon Motion Technology Corp. (NASDAQ:SIMO): Current Price: $14.20
Silicon Motion reported lower Q4 results than previously predicted and it provided weaker Q1 guidance than expected, influencing Needham to lower its target to $20 from $23 on the shares. The firm continues to see various upcoming catalysts for the stock and it keeps its Buy rating.

Centene Corp. (NYSE:CNC): Current Price: $46.16
Cantor decided to raise its price target on Centene following the company's report of lower than expected Q4 EPS but in-line enrollment. The firm believes that the company will see a boost due to rate increases and acquisitions in 2013 and 2014, but keeps its Hold rating on the stock.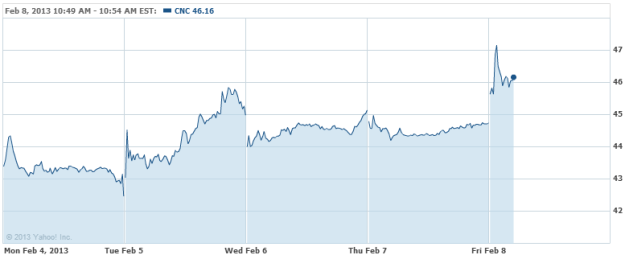 Life Technologies Corporation (NASDAQ:LIFE): Current Price: $63.17
Baird decided to increase its price target on Life Technologies after it showed better than expected Q4 results. The firm cited the company's improving fundamentals, solid momentum, and above Street guidance as well as noting that shares could be weak as a result of disappointment of no formal announcement concerning the company's strategic review. Shares have an Outperform rating.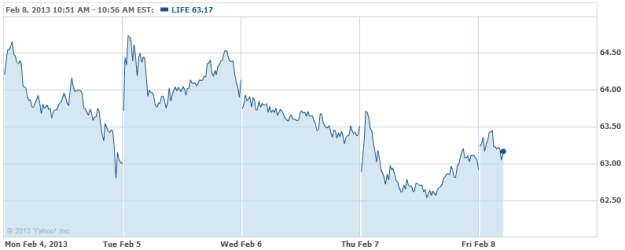 Don't Miss: How Will the News Media Make Money in 2013?