Sirius Moves Up on Word of $2 Billion Buyback and 2 Other Hot Stocks to Watch
Sirius XM Radio Inc. (NASDAQ:SIRI): Current price $3.95
Shares are up about 3 percent Thursday after Sirius' board confirmed an additional $2 billion stock repurchase. The satellite radio provider said announced that it will pay for the repurchases through available cash, future cash flow from operations, and future borrowings. Sirius can purchase the shares on the open market or in privately negotiated transactions, including potential arrangements with Liberty Media and its affiliates, from which the company also said that it will repurchase $500 million shares.

Bank of America Corp. (NYSE:BAC): Current price $14.12
It was announced that Bank of America Merrill Lynch Head of Retirement and Personal Wealth Solutions David Tyrie is participating in a panel discussion at the Bloomberg Longevity Economy Conference Thursday in New York. The conference includes retirement industry and longevity experts, together with  forward-thinking corporate leaders, who will talk about the opportunities, challenges, and economic impact of longer life expectancies. Tyrie's panel discussion is titled Planning Ahead, and will center on current and emerging solutions and resources required to help people prepare for a retirement that could be many years longer than any prior generation.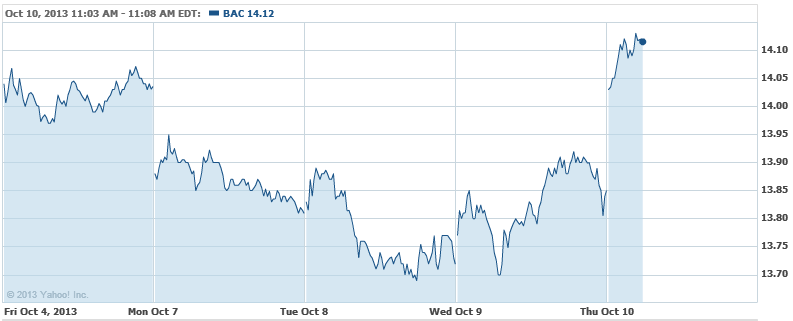 Antero Resources Corp. (NYSE:AR): Current price $52.50
Antero shares are up some 18.5 percent at $52.19 in mid-morning trading on their debut day on the New York Stock Exchange. The oil and gas company, controlled by the private-equity firm Warburg Pincus LLC, had hiked its initial public offering, which priced above range Wednesday and valued the firm at over $11 billion. Antero sold 35.725 million shares at $44 apiece, bringing $1.57 billion at its IPO. It had expected to sell 30 million shares in a range between $38 and $42.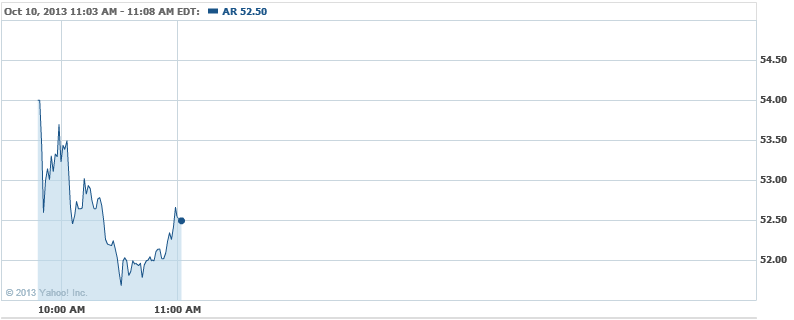 Don't Miss: Study: Teens Heart Apple.