Sirius XM Launches Rural Programming Channel and 2 Other Hot Stocks To Watch
Sirius XM Radio (NASDAQ:SIRI): Current price $3.27
Sirius XM and RURAL RADIO have created RURAL RADIO, which will be a 24/7 channel providing a broad array of programming with a rural American lifestyle theme. Designed exclusively for SiriusXM, RURAL RADIO will air original programming for rural audiences, offering fare such as commodity market reporting, original and classic entertainment, lifestyle programming, and western sports, such as rodeo and bull riding. Each weekday, the channel will deliver extensive information for the rural community in North America, like rural news, weather, and market reports during weekday hours, as well as grain, livestock and other commodity futures that are traded worldwide.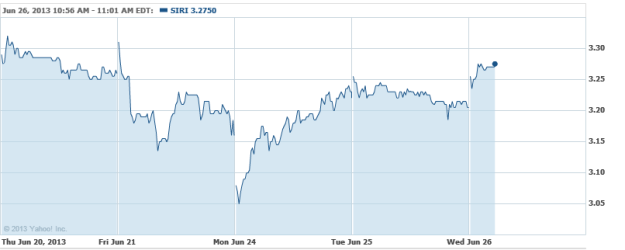 Bank of America Corporation (NYSE:BAC): Current price $12.74
On Wednesday, Bank of America Merrill Lynch reported the debut of Cash Management Essentials, a suite of  simple and inexpensive treasury management solutions specifically designed to address the needs of small business or companies with less complex treasury requirements. The suite offers clients a group of treasury services that are most commonly employed by larger commercial treasury departments at affordable monthly pricing. The baseline option of core treasury products includes fraud protection, account management, payments,  receivables, and account information and reporting products.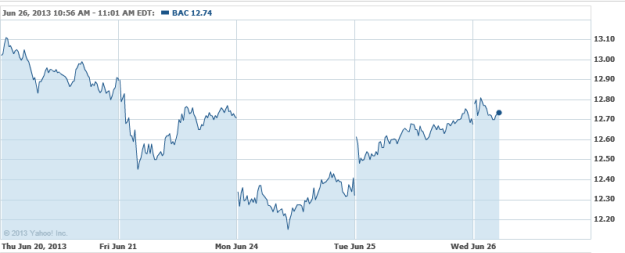 Oracle Corporation (NASDAQ:ORCL): Current price $29.99
Oracle has introduced Oracle Communications Services Gatekeeper 5.1, which allows communications service providers to unify and expose network capabilities to accelerate service development and to monetize partner and over-the-top network usage. This new release supplies comprehensive analytics and partner management portals, and debuts pre-integrated solutions to enable CSPs to rapidly deploy Network as a Service offerings, permitting access to a multi-sided business model.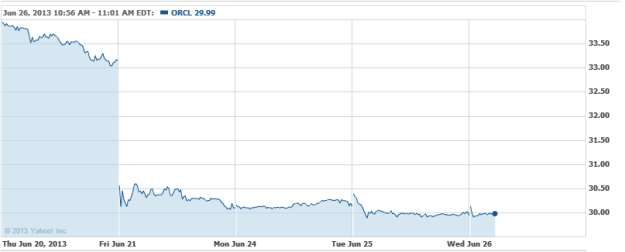 Don't Miss: Can Intel's Web TV Compete With Dish and DirecTV?