Sirius XM Radio Will Host Mike Tyson on Town Hall and 2 More Heavily Traded Stocks to Follow
Sirius XM Radio Inc. (NASDAQ:SIRI): Current price $3.74
Sirius announced Thursday that the former heavyweight world champion Mike Tyson will be the hosted guest on an upcoming installment of SiriusXM's Town Hall series, which features intimate gatherings with iconic entertainers and figures appearing before a studio audience of SiriusXM listeners. SiriusXM's Town Hall with Mike Tyson will premiere on Friday at 5:00 pm Eastern Time on Jamie Foxx's 24/7 exclusive SiriusXM channel The Foxxhole, channel 96. Encore presentations will be broadcast on the same date at 8:00 pm, Saturday at 11:00 am, 2:00 pm and 9:00 pm, and Sunday at 3:00 pm and 6:00 pm.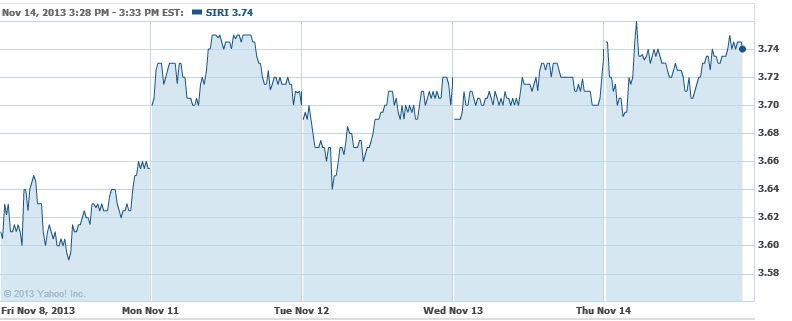 General Electric Co. (NYSE:GE): Current price $27.01
On Thursday, General Electric Aviation is breaking ground on its new $124-million parts facility near the mountain resort city of Asheville, North Carolina. The plant is being constructed adjacent to an existing General Electric machining nearby the city. General Electric Aviation says that the new factory will produce engine components made from advanced ceramic matrix composite materials. The company could begin hiring at the new plant as soon as 2014. The new facility forms part of a greater commitment by General Electric Aviation to invest $195 million throughout its North Carolina operations through 2017.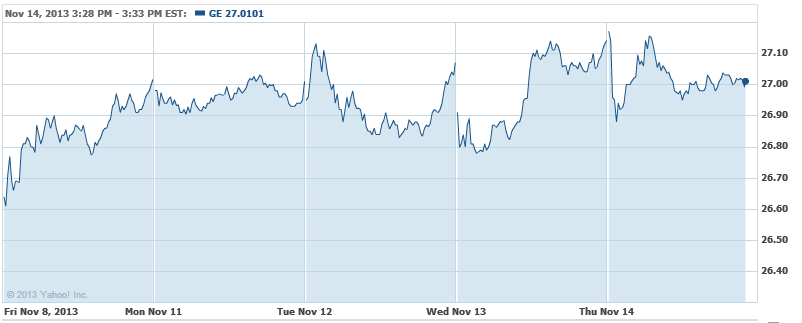 Tile Shop Holdings Inc. (NASDAQ:TTS): Current price $12.88
Tile Shop shares are down almost 39 percent Thursday, setting a new 52-week low after the short-seller Gotham City Research LLC said that the home-improvement firm employed improper accounting procedures to inflate earnings. The firm exerts control on its suppliers, which sell it goods at or near cost, helping it hike its profit margins, according to the report by Gotham City. So far, two phone calls and an e-mail to Tile Shop's investor relations office requesting comment have not been immediately returned.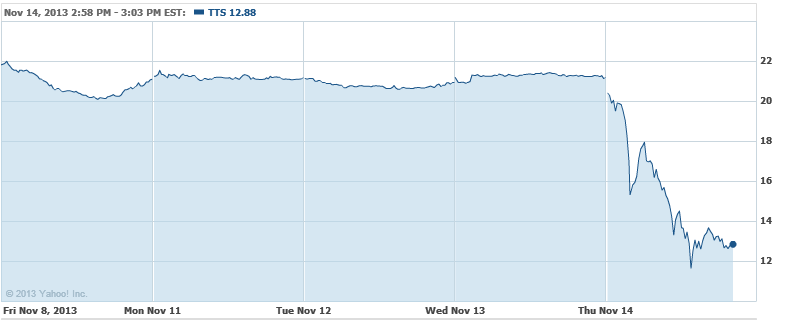 Don't Miss: 4 Movies Taking Disney to All-Time Super Success.