Sirius XM to Host Rod Stewart and 2 Other Hot Stocks to Watch
SiriusXM Radio (NASDAQ:SIRI): Current price $3.48
Sirius XM announced Tuesday that the rock and roll legend Rod Stewart will celebrate the release of his new album Time, and chat with fans and participate in  a question and answer session with the audience at the company's New York studios as part of the SiriusXM Town Hall series. The presentation will be moderated by the SiriusXM host and original MTV VJ, Mark Goodman; SiriusXM's Town Hall with Rod Stewart will feature Stewart answering questions from SiriusXM listeners regarding his life and career as well as his long-awaited new album, Time.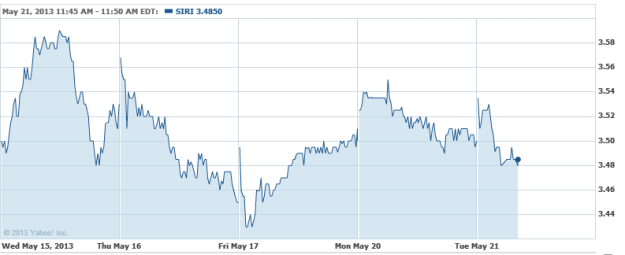 Clearwire Corporation (NASDAQ:CLWR): Current price $3.41
Early Tuesday, Sprint Nextel Corporation (NYSE:S) reported that it has upped its buyout bid for the interest in Clearwire it does not already own by 14 percent, to $3.40 per share for Clearwire. Its previous offer back in December was $2.97 per share, and a vote on that amount had been set for today; Sprint says that $3.40 is its best and final offer.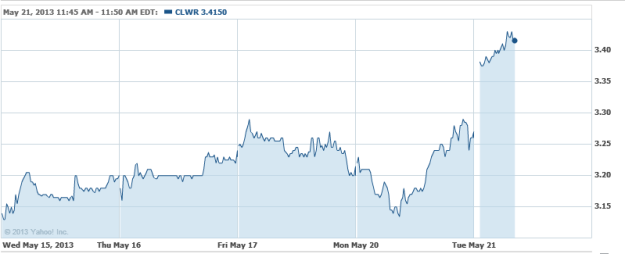 Facebook (NASDAQ:FB): Current price $25.98
Social networking sites such as Facebook and Twitter will be impacted as the residents of Iran are dealing with slower Internet speeds and limited access prior to an uncertain presidential election that has put hardline Islamist authorities on alert for likely unrest. Experts and web users believe that the Internet obstacles are connected with the June 14 presidential vote, which will be the first since 2009, in which claims of fraud ignited months of protests organized in part by means of the above sites.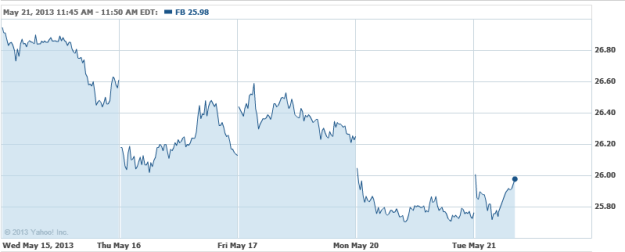 Don't Miss: 6 Tech Millionaires Made By Monster Mergers.