Sirius XM to Introduce 'Bob Hope Radio' and 2 Other Hot Stocks to Watch
Sirius XM Radio (NASDAQ:SIRI): Current price $3.57
Just in time for the Memorial Day weekend, Sirius announced Wednesday that it will launch Bob Hope Radio on Friday at 12:01 a.m. Eastern Time. This will be a four-day channel devoted to the entertainer and showman's USO tours of the military during World War II, and will feature episodes of The Bob Hope Show performed at Army, Navy, Air Force, and Marines bases during WWII and the Korean conflict. Hope never wavered in his commitment to the morale of the troops, and traveled constantly performing for millions of American soldiers. Bob Hope Radio will take over Laugh USA channel 98, from Friday, May 24 at 12:01 a.m. through Tuesday, May 28 in celebration of Memorial Day weekend.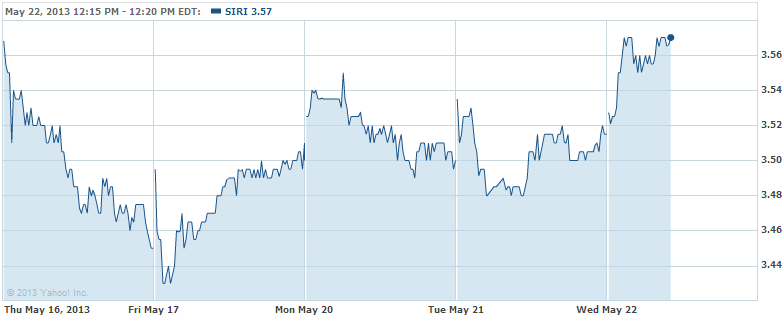 Multiband Corporation (NASDAQ:MBND): Current price $3.20
Former U.S. Securities and Exchange Commission attorney Willie Briscoe and the securities litigation firm of Powers Taylor are investigating the sale of Multiband Corporation to Goodman Networks at the benefit of shareholders. Through the terms of the proposed transaction valued at roughly $116 million, Multiband shareholders will receive $3.25 in cash for each share of Multiband stock they own, which falls short of at least one analyst's estimate of $4 per share. The inquiry will focus upon whether Multiband shareholders are receiving adequate compensation for their shares in the proposed acquisition, if the transaction undervalues Multiband stock, and also whether Multiband's board endeavored to obtain the highest share price for all shareholders before agreeing to the deal. According to Yahoo! Finance, one analyst has calculated that the correct inherent value of Multiband stock might indeed be as high as $4 per share.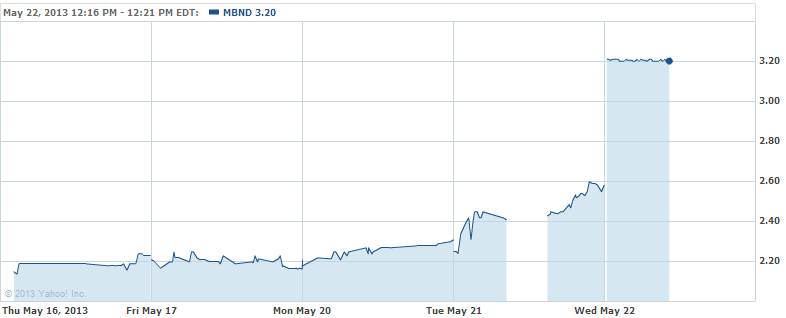 BlackBerry (NASDAQ:BBRY): Current price $14.66
Research in Motion Ltd.'s long-time Co-Chief Executive Mike Lazaridis has drawn heavy fire for what analysts call his inability to innovate sufficiently quickly in response to new smartphones from Apple and others. Nowadays, Lazaridis is attempting something new, making sizeable investments and donations to quantum mechanics ventures in Waterloo, Ontario. On Tuesday in Toronto, at the Canada Economic Summit hosted by Bloomberg, Lazaridis described the investments, which he says have now accumulated over $300 million.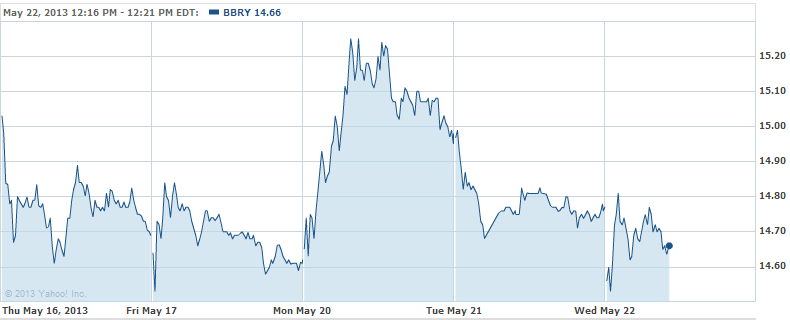 Don't Miss: Is Microsoft Gunning for China?