Sirius XM Will Air Pearl Jam's Lightning Bolt Tour and 2 More Heavily Traded Stocks to Follow
Sirius XM Radio Holdings Inc. (NASDAQ:SIRI): Current price $3.86
Sirius XM announced Friday that concerts from Pearl Jam's current "Lightning Bolt Tour" will premiere exclusively on its Pearl Jam Radio channel. The first show from the tour, which happened in Pittsburgh on October 11, will air on Friday at 6:00 pm Eastern Time on Pearl Jam Radio via satellite on channel 22, and the SiriusXM Internet Radio App on smartphones and other connected devices, plus online at siriusxm.com. The band's Pearl Jam Radio channel will debut a different show from the tour each Friday at 6:00 pm.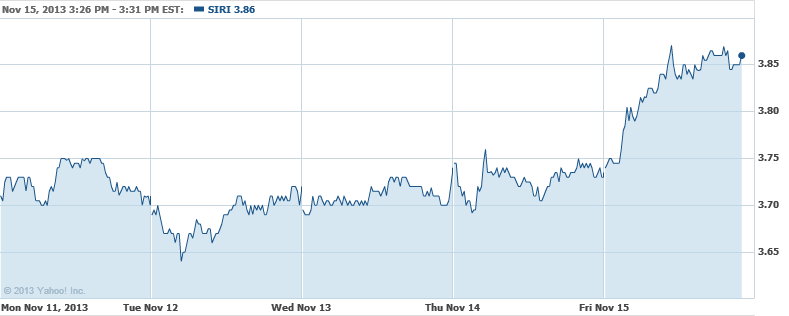 Cisco Systems Inc. (NASDAQ:CSCO): Current price $21.56
Moody's Investors Service has said that Cisco's A1 senior unsecured credit rating and stable outlook are not affected by its announcement that its board okayed an additional $15 billion to its stock buyback plan. Moody's lead analyst, Richard Lane, observed that the company's A1 long-term rating is still supported its "deeply entrenched position within enterprise and service provider networks, its broad product portfolio and strong technology development capabilities, all of which help Cisco to sustain its market presence and contend with evolving networking technologies and architectures."

General Motors Co. (NYSE:GM): Current price $38.91
General Motors said Friday that it is recalling close to 60,000 Chevy Malibu midsize cars to mend window defrosters that might not work, and power seat wiring that can catch fire. The biggest recall covers over 44,000 Malibus from the 2014 model year. General Motors says that a computer that runs the ventilation system can revert to the previous setting even when the driver sets the controls to defrost. General Motors dealers will reprogram the computer at no expense to customers. The recall includes 42,696 Malibus in the United States, with another 1,034 in Canada and 676 in Mexico.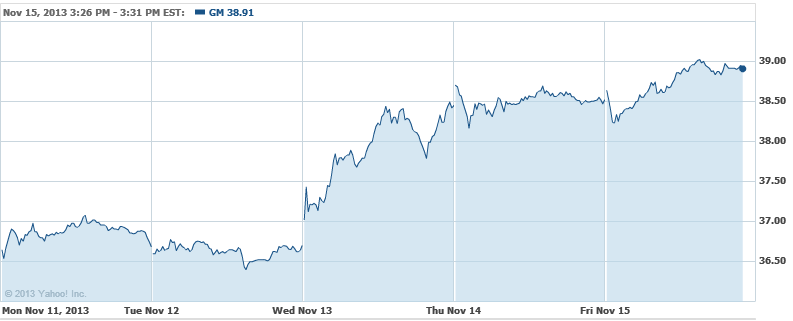 Don't Miss: Apple's Siri May Soon Be Asking You Questions.