SiriusXM Turns Down Guidance, Ford's Third-Quarter Success: Morning Buzzers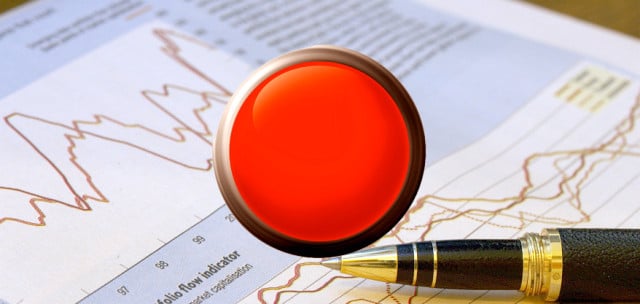 U.S. stock futures rose this morning on signs that the global economy is improving. A Labor Department report released today showed that jobless claims for October are increasing as states work through a backlog of applications filed during the government shutdown during the first half of the month. Investors will continue to weigh third-quarter earnings as well.
Futures at 8:30 a.m.: DJIA: +0.35% S&P 500: +0.24% NASDAQ: +0.13%
Here's your cheat sheet to what's buzzing this morning:
Ford (NYSE:F) reported third-quarter results this morning that beat estimates, and the Detroit automaker raised its full-year outlook. Market stabilization in Europe in addition to Ford's recent overhaul of its European operations caused Ford to lose less money in the region than the company had previously expected. For the first time in over two years, Ford saw a profit in its other overseas operations. These results are evidence that CEO Alan Mulally's "One Ford" initiative is working. Earnings came in at 31 cents a share and revenue grew 12 percent to $36 billion.
SiriusXM (NASDAQ:SIRI) also reported third-quarter earnings on Thursday morning after the opening bell, giving results and guidance that missed analyst expectations. Sirius's income was $62.89 million, down from $74.5 million a year ago, and although revenue grew 11 percent to $961.5 million, that figure fell short of estimates by over $10 million. Revenue per subscriber was also up to $12.29 from $12.14 last year, but again missed forecasts. Sirius said it expects to make $4 billion in revenue in 2014, a figure below Wall Street expectations.
Amazon (NASDAQ:AMZN) is due to report earnings after the closing bell today. Amazon is expected to post a loss of 9 cents a share versus 60 cents a share in the third quarter of last year, and revenue is expected to increase 21.4 percent to $16.76 billion. Amazon's earnings report could give more information to investors about how the company's new line of Kindle tablets have performed since their release in September.
Microsoft (NASDAQ:MSFT) is also reporting quarterly earnings after the bell. Microsoft's earnings per share are expected to grow 1 cent year-over-year to 54 cents and revenue is expected to increase 11.1 percent to $17.79 billion. When Microsoft reported second quarter earnings back in July, the company's huge restructuring effort had only just begun and so its effects weren't yet apparent. Now that there's been some time for Microsoft to get the ball rolling on the reorganization, investors will know more about how CEO Steve Ballmer's initiative has been working.
Follow Jacqueline on Twitter @Jacqui_WSCS
Don't Miss: 8 Affordable U.S. Cities for Homeowners Based on Paycheck Power.