SK Telecom Asks for Apple iPhone 5S With LTE-A and 3 More Hot Stocks
Apple (NASDAQ:AAPL): The Korea Times is reporting that South Korean carrier SK Telecom (NYSE:SKM) is intending to sell a version of the iPhone 5S that supports the next generation LTE-Advanced standards. "SK Telecom is approaching Apple to put our LTE-A technology on the upcoming iPhone 5S. We are in the middle of negotiations," said an SK Telecom executive, who asked to remain anonymous. The news comes shortly after rival Samsung (SSNLF.PK) released a version of its Galaxy S 4 with LTE-A support.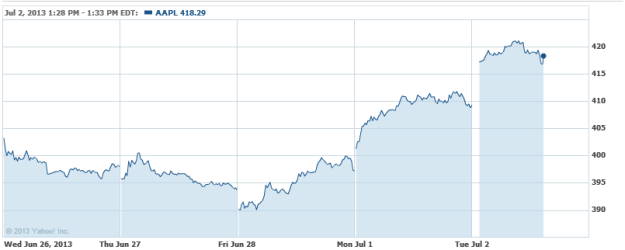 Cleantech Solutions International (NASDAQ:CLNT): Shares are racing over 20 percent on the company's 2013 guidance, which expects revenue of $60 million-$62 million, and net income of $8 million-$8.5 million. The company says it sees strong growth in its top and bottom lines, led by sales of airflow dyeing machines and anticipated sales of new products, including its after treatment compacting machine.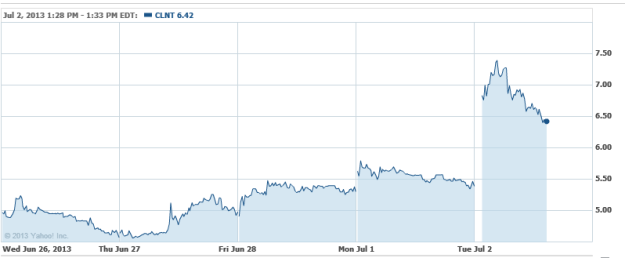 PetroChina Company (NYSE:PTR): A sharp increase in natural gas prices in China will benefit companies such as PetroChina, as the companies have been forced to sell gas at artificially low rates as mandated by the government. Non-residential users, including industrial and commercial gas users, will see a 15 percent hike in prices starting July 10th, and the rises in price will only continue from there.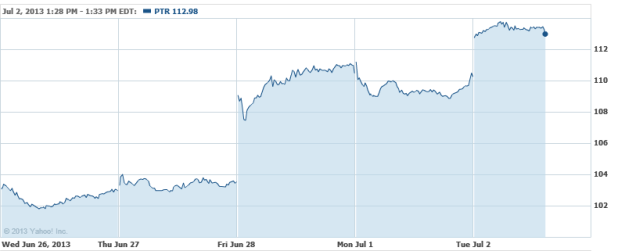 Silicon Laboratories (NASDAQ:SLAB): Shares are up marginally after the company revealed that it has completed the acquisition of Energy Micro AS, giving the company an entry point into the smart energy, home automation, security and portable electronics markets. Energy Micro will receive an up-front payment of $115 million in cash, plus roughly $55 million in deferred and earnout considerations.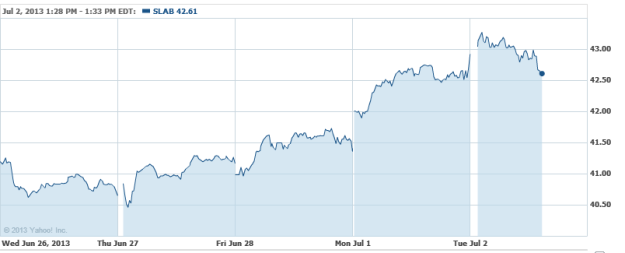 Don't Miss: Will Qualcomm Help the iPhone 5S Blaze Around the World?