Smithfield Acquisition Needs More Time to Cook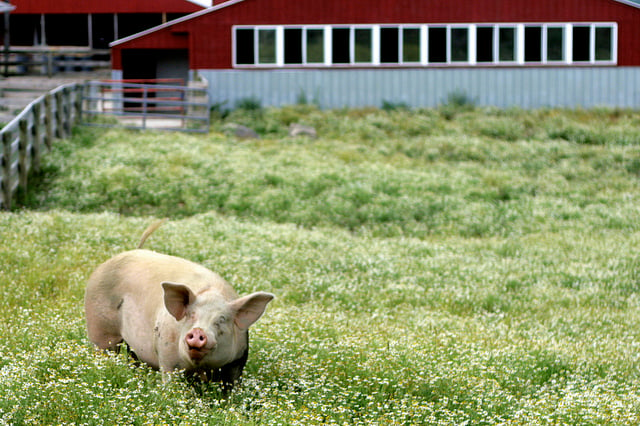 The proposed deal between Smithfield Foods Inc. (NYSE:SFD) and China's Shuanghui International Holdings Ltd is now facing a second government review, which is being extended from a 30-day to a 45-day review process by the U.S. Committee on Foreign Investment, according to a report from the Wall Street Journal.
The $4.7 billion acquisition would represent the biggest Chinese takeover of a U.S. company ever, but it's also come up against some severe backlash from lawmakers, farmers, consumers, food safety groups, and local governments.
The Senate Agriculture Committee has been insisting that it and the Food and Drug Administration be added to the government investigation of the deal, which would normally be left to the Committee on Foreign Investment. The Agriculture Committee has argued that the deal has implications that go beyond the average foreign takeover, and so needs to be more heavily scrutinized. Apparently, the Committee on Foreign Investment has decided to listen.
The biggest concern about the proposed deal is food safety. Recent food scares in China, including contaminated milk that killed six people, and rat meat that was being packaged and sold as mutton, have left consumers feeling uneasy about the proposed takeover. Shuanghui itself has had to recall some of its packaged meat brands from the shelves in China, after it was found they contained an illegal feed additive. 
"We believe that our food supply is critical infrastructure that should be included in any reasonable person's definition of national security," the senators said in a letter to the Treasury department that reviews foreign acquisitions for national security threats, which was sent back in June when the deal was first announced.
Smithfield has responded by emphasizing that the deal would only involve exporting pork to feed China's growing middle class, and no meat from China would be imported into the U.S. or sold under the Smithfield name. That promise led some to speculate that the deal would go through without any hang-ups, despite the large amount of opposition to it. However,  now it looks like the government is listening to the Agriculture Committee, and is not rushing into the process without further knowledge of the potential implications for the U.S. food system and consumers.
Follow Jacqueline on Twitter @Jacqui_WSCS
Don't Miss: Pepsi Earnings Impress Despite Soda's Struggles.