Smithfield May Be Chinese-Owned by Friday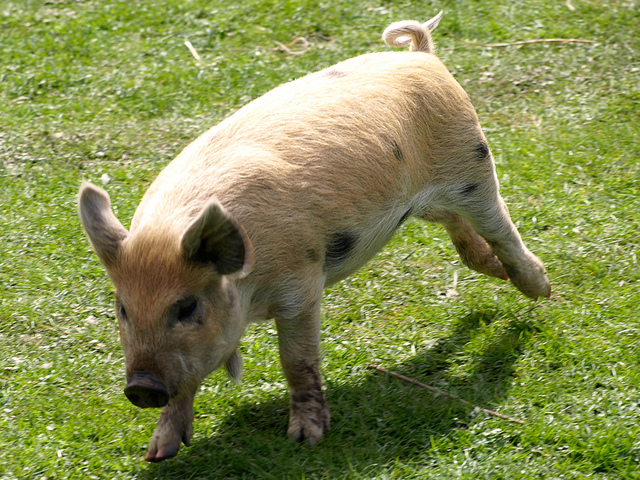 Smithfield Foods's (NYSE:SFD) acquisition by Shuanghui International of China may receive approval from the U.S. government as soon as Friday, which is when the deal's 45-day trial from the Committee on Foreign Investment in the United States will conclude, according to a report from Politico.
The $4.7 billion acquisition has been subject to some intense scrutiny, as consumers and lawmakers alike are worried about the effect foreign ownership of the U.S.'s biggest producer of pork could have on America's food supply. Lawmakers from the Senate Agriculture Committee in particular have been vocal about their disapproval, calling for the committee and the Food and Drug Administration to be involved in CFIUS's decision-making process.
The leader of the committee, Democratic Sen. Debbie Stabenow of Michigan, wrote an op-ed for Politico, saying: "To be sure, the purchase of one American food company does not jeopardize America's food independence. But Smithfield is our largest pork producer — will China or other countries seek to purchase our largest poultry, or dairy, or corn producers next? Is it in America's security interests if in a decade or two our food supply is 30, or 60, or 90 percent foreign owned?"
Consumers have been alarmed about recent food safety scares in China that include contaminated milk that killed six people and rat meat that was being packaged and sold as mutton. Smithfield CEO Larry Pope tried to alleviate these concerns at a July Senate hearing, saying that Smithfield's operations will basically remain the same. The deal will only involve Smithfield exporting pork to China to feed the country's growing middle class, and no meat will be imported from China into the U.S., Pope said.
The acquisition would be the largest-ever Chinese takeover of a U.S. company. Lawmakers, farmers, consumers, food safety groups, and local governments have all opposed it, but experts cited by Politico are saying it's likely to go through. One former U.S. trade official told the news outlet that the government could buy more time to think by forcing the companies to refile, but that it would be surprising if it did so, as it does not appear as though the deal represents a national security threat.
Follow Jacqueline on Twitter @Jacqui_WSCS
Don't Miss: Is McDonald's Singing Bye Bye Bye to the Dollar Menu?