Smithfield & Shuanghui Will Face Some Unhappy People at Senate Hearing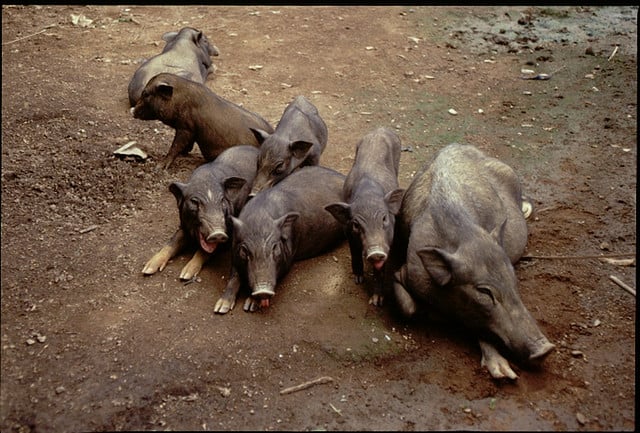 Smithfield Foods (NYSE:SFD) and Shuanghui International executives will face questions from the U.S. Senate Agriculture Committee on Wednesday over their proposed $4.7-billion deal that has the government and consumers worried about food safety.
While approval for the deal, which would represent the largest Chinese takeover of a U.S. company, ultimately lies with the Committee on Foreign Investment in the United States, the Senate Agriculture Committee has been vocal about the deal. The committee has called for the committee to involve the Food and Drug Administration and itself in the examination of the deal.
Experts on the review process are saying the deal will get approved despite being heavily criticized. It's not just the Senate Agriculture Committee that disapproves but also the Missouri government, activist investor Starboard Value, food safety groups like Food and Water Watch, farmers, and rural communities.
A group of 17 different organizations representing rural communities, farmers, and food safety concerns wrote a letter to the Committee on Foreign Investment and the U.S. Department of Agriculture, among others, calling for a stop to the deal.
Usha Haley, a professor at West Virginia University, wrote a USA Today opinion piece opposing the deal, saying that Shuanghui has "outrageous food-safety violations and a history of food adulteration," and that since Shuanghui is heavily subsidized by the U.S. government, the acquisition could have a negative impact on the U.S. economy. Haley studied business in China, and will be present at Wednesday's hearing.
Smithfield CEO Larry Pope has repeatedly said the deal will not involve any meat being imported to the U.S. from China, but that it will focus on Smithfield exporting pork to feed China's growing middle class. Consumers fear Chinese control of the U.S. food supply due to a number of recent food safety incidents in the country, including rat meat that was being packaged and sold as mutton and contaminated milk that killed six people.
But since Smithfield is promising not to import meat from China and will still be subject to the U.S.'s food safety regulations, experts on the Committee on Foreign Investment believe the deal will be approved.
Follow Jacqueline on Twitter @Jacqui_WSCS
Don't Miss: Consumers and Investors Love These 5 Retailers.