Smithfield's Big Leap: This Little Piggy Goes to China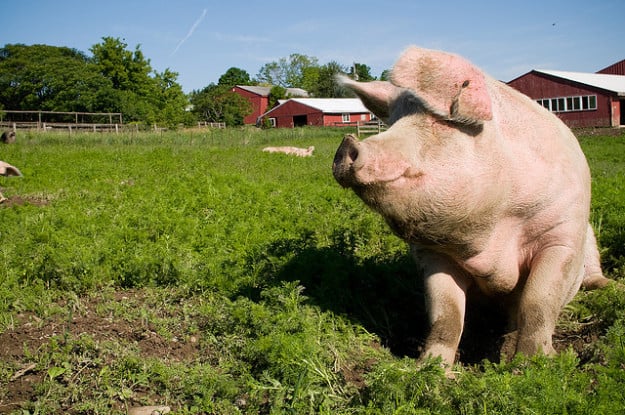 Chinese meat producer Shuanghui International Holdings is looking to purchase Smithfield Foods (NYSE:SFD) for $4.7 billion in a move to feed China's growing demand for pork.
Should the deal get past what's likely to be heavy regulatory scrutiny, it could become the largest Chinese takeover of a U.S. company. The deal would be a landmark move in China's efforts to expand its booming economy outside the country's borders. Shuanghui has offered to pay $34 a share for Smithfield, an offer that's 31 percent more than Tuesday's closing share price. The Virginia-based Smithfield is the world's largest hog producer. The company owns 460 farms and has contracts with 2,100 others in 12 states that together bring 15.8 million hogs to market per year.
But the purchase is not yet a done deal. Concerns about national security have made many American companies reluctant to sell to the Chinese. A similar problem has surfaced with SoftBank's proposed purchase of Sprint Nextel (NYSE:S). Food security issues are also of concern in light of a recent bird-flu contamination found in Chinese meat.
On the issue of national security, Ken Goldman, a New York-based analyst for JPMorgan Chase, said in a report today: "On the one hand, pork is not directly an issue of national security, as defense or telecom might be. On the other hand, if CFIUS [The Committee on Foreign Investment in the United States] comes to believe that Chinese ownership of the U.S.'s largest hog farmer and pork supplier presents a food supply risk, then it may have a heightened concern."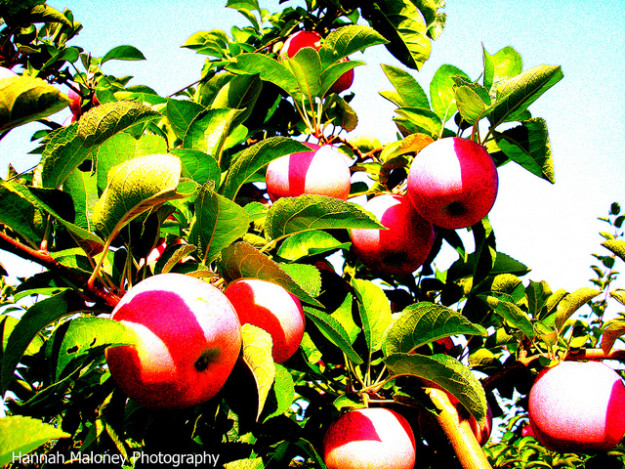 Smithfield has faced difficulties in recent years due to rising grain costs caused by the growing ethanol industry and competition from more nationally recognized brands like Hillshire Brands (NYSE:HSH) and Hormel Foods (NYSE:HRL). Smithfield's pork brands have a largely regional following and are often packaged under store brands and sold from the grocer's meat cases, which yields less of a profit than branded, pre-packaged meat options.
Last year there were fears that the company would go bankrupt, and shareholders pushed for change. Continental Grain, which owns about 6 percent of Smithfield, has been pressuring the board to split Smithfield's hog production, fresh pork and packaged-meats production, and international pork operations into three separate businesses.
Huge meat suppliers like Smithfield have also come under increasing pressure from animal rights groups and the growing organic foods movement in recent years. Where our food comes from has been a growing concern for Americans, perhaps due to a slew of books on the subject, including "The Omnivore's Dilemma" by Michael Pollan, "Eating Animals" by Jonathan Safran Foer, and documentaries like "Super Size Me" and "Food, Inc." Books and films such as these have raised awareness of the devastating toll the fast-food and prepackaged food industries take on our bodies and the environment.
The organic food movement's growing popularity has forced even fast food giants like McDonald's (NYSE:MCD) and Wendy's (NYSE:WEN) to respond by adding healthier menu options and providing more information about what exactly is in the food they serve. McDonald's is currently phasing out metal cages used for its pigs that animal rights groups have deemed inhumane, and Burger King (NYSE:BK) has added a veggie burger made by Morningstar Farms, a subsidiary of Kraft Foods (NYSE:KFT), to its menu. The growing competition for the organic market has driven down the notoriously high price of organic meats and produce, which has been great for consumers who want to eat more healthfully without spending more money.
The growing American preoccupation with the organic foods movement has not yet reached China, a country that has faced several meat-related scandals in past months. The latest food-safety scare occurred earlier this month, when it was discovered that meat being packaged and sold as mutton really came from foxes, rats, and minks. China's Ministry of Public Security, determined to prove it can protect Chinese consumers from such offenses, arrested 904 people for meat-related crimes regarding the incident.
While the Chinese government insists its doing its best to stop food-safety crimes and persecute those involved, its easy to see how a pork giant like Smithfield would be able to get away with certain factory-farm business practices when selling pork to Chinese consumers that would come under more scrutiny in the U.S. China's consumption of pork has been growing with its middle class and questions have been raised about the safety of the nation's food supply in the wake of the recent meat scandals. The U.S. has its own health issues caused by the consumption factory-farm meat, but Smithfield pork must look pretty good to Chinese consumers in comparison to repackaged rat meat.
C. Larry Pope, president and Chief Executive Officer of Smithfield, is feeling optimistic about the Smithfield-Shuanghui deal, saying in a press release, "This is a great transaction for all Smithfield stakeholders, as well as for American farmers and U.S. agriculture. We have established Smithfield as the world's leading and most trusted vertically integrated pork processor and hog producer, and are excited that Shuanghui recognizes our best-in-class operations, our outstanding food safety practices and our 46,000 hard-working and dedicated employees. It will be business as usual — only better — at Smithfield."
Shuanghui chairman Wan Long echoed Pope's optimism, "Shuanghui is a leading pork producer in China and a pioneer in the Chinese meat processing industry with over 30 years of history. Smithfield is a leader in our industry and together we will be able to meet the growing demand in China for pork by importing high-quality meat products from the United States, while continuing to serve markets in the United States and around the world. The combination creates a company with an unmatched set of assets, products and geographic reach."
While Michael Pollan would shudder at such food being referred to as "high-quality meat products," the deal between Smithfield and Shuanghui might be a step in the right direction for meat consumers in China.
Don't Miss: Whose Hands Is Starbucks Trying to Keep Out of the Tip Jar?