SNAP Interactive Partners with Match.com to Advance Dating Platform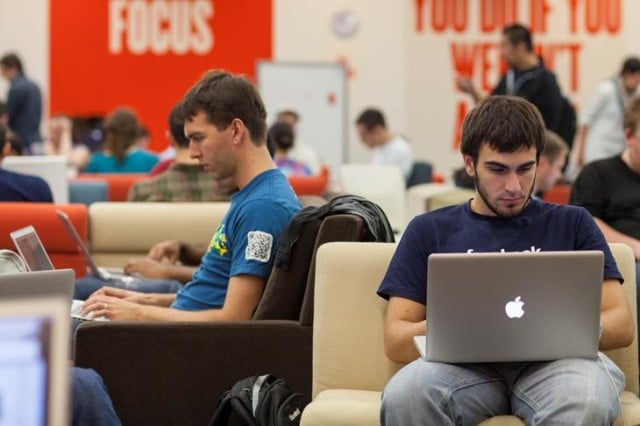 Over the past year, companies involved in social media have seen their stock prices soar. Social media has taken hold of society in a way that no other innovation has. The surge in social media influence is carrying over to the online dating world, where SNAP Interactive (STVI.PK) is creating an exciting technology platform for people interested in finding their ideal dating partner. SNAP's AYI.com connects users based on common friends and interests, which enhances the user's experience and likelihood for success.
SNAP Interactive develops, owns, and operates a social dating application for social networking websites and mobile platforms. The company's flagship brand is AYI.com, which has quickly become one of the most popular social and mobile dating sites in the world. Its unique appeal is that it offers a completely integrated Facebook, iPhone, Android, and Web dating application. SNAP Interactive has spent a lot of resources to develop a cutting-edge dating application.  This innovative spirit appears to be in full force, as evidenced by Thursday's partnership agreement with Match.com, which is owned by IAC/InterActiveCorp (NASDAQ:IACI).
The deal with IAC/InterActiveCorp will allow the AYI.com app to feature some of the best qualities of the Match.com dating experience and should allow AYI.com to increase its ability to monetize its platform. Given the scope and size of Match.com (available in over 25 countries with more than 17 million people using the site each month), this partnership further cements SNAP Interactive as a global leader in online dating.
The partnership agreement covers an initial three-month term. This does not mean that it will end after that period. Instead, both parties will evaluate the success of the partnership and then likely decide to extend the deal for a longer period. IAC/InterActiveCorp likely made the deal because it feels that Match.com would benefit from SNAP Interactive's Facebook integration and technology platform, including its robust social and interest graphing. AYI.com's differentiated functionality integrates friends and interests into its core browse experience to make it easier to see how you're connected to other users based on your friends and interests.
This will bring the social media component to Match.com. SNAP Interactive likely wanted the deal because of Match.com's years of experience in the online dating world, vast reach, and user base. That experience will be useful to help guide a young, fast-growing company like SNAP. In fact, a Recently Married Survey that surveyed 7,000 people found that of those who met their spouse online, 30 percent of them met through Match.com. That was almost twice as much as the next closest site. Clearly, Match.com is doing something right, and that knowledge will prove extremely beneficial for SNAP and the AYI.com platform.
In addition to the partnership, investors have several other reasons to be excited about the future prospects of SNAP Interactive. In early October, SNAP announced that the number of active subscribers on AYI.com increased 2.5 percent during September. This was the first monthly increase in active subscribers in 18 months. Over the past year, SNAP Interactive had spent significant resources developing its technology and cementing itself as the leader in online dating integrated with the social media component.
Although there are several competitors in the online dating world, they would have a very difficult time trying to replicate SNAP Interactive's technology, as it took years and significant resources to develop. An interesting tidbit in the metric announcement is that the company's CEO, Clifford Lerner, mentioned that he planned to increase active subscribers by "increasing user acquisition campaigns, building a recognizable brand and increasing user engagement on AYI through the development of a superior feature set." The superior feature set will certainly happen quicker than most thought thanks to the timely partnership agreement with IAC/InterActiveCorp.
Given the exciting moves that management has made to develop its platform, it shouldn't come as a surprise that the company has success on the financial side, as well. Over the past five years, SNAP Interactive has grown its revenue from $425,000 to just under $19.2 million. If the company can continue to monetize its platform and acquire new customers, that revenue growth trend should continue.
SNAP Interactive certainly makes for a compelling long-term investment. Investors should understand that the company is a micro-cap firm and as such, will likely need to raise funds in the near future. Investors may wish to scale into a position over time to minimize their investment risk. Dollar cost averaging will give investors the ability to acquire shares over an extended period of time and still allow for participation in the long-term gains of the company, which may come quicker than expected thanks to the new partnership with IAC/InterActiveCorp and Match.com.
Matt Levy is a research analyst with Onyx Research Associates, based out of Charlotte, North Carolina. Matt spends most of his time researching micro-cap and small-cap equities that are severely undervalued by the market. After a careful look at both fundamentals and industrial changes, Matt is able to uncover promising investment opportunities.
Don't Miss: Analyst: Apple and Microsoft Could Merge Within the Decade.