Snapchat to Facebook: Not Interested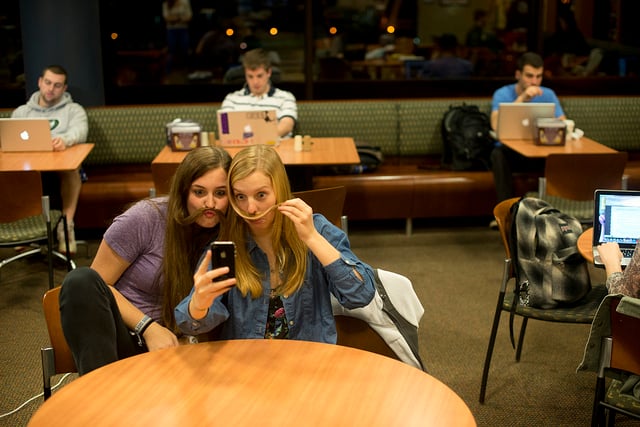 Facebook (NASDAQ:FB) made Snapchat an offer of $3 billion or more for the acquisition of the company — but was refused, with Snapchat continuing to field offers from other investors such as Chinese company, Tencent Holdings (TCEHY.PK). Surpassing Facebook's offer, Tencet made an offer of investment at $4 billion for Snapchat. According to the Wall Street Journal, Evan Spiegel, the co-founder and chief executive officer of Snapchat, is holding off on offers on the company, waiting for users to increase a bit more and raise the possibility of fetching a higher price.
People briefed on the matter have told the Wall Street Journal that Spiegel is unlikely to consider either acquisition or investment until sometime next year. So far Snapchat hasn't been creating revenue, but it has shown a real spike in popularity since its creation — helping to explain why Facebook has made an offer that would have amounted to its largest acquisition ever.
Previously Facebook had made an offer of $1 billion for Snapchat, almost equal to the approximately $1 billion Facebook spent in acquiring Instagram last year. According to the Huffington Post, Yahoo (NASDAQ:YHOO) purchased Tumblr in June of this year for $1.1 billion, with user numbers around 300 million monthly — about the same as Snapchat. The significant difference between the two lies in how long they've been around.
Snapchat, born in 2011, is just over two years old — and its shown itself to be the Popeye baby of companies, growing incredibly quickly in such a short time span. Yahoo-owned Tumblr was around for four years before reaching such a height — twice the time.
Snapchat is of interest to Facebook because of its draw on the younger, smartphone-messaging-savvy population — according to the Wall Street Journal. The major social media company noted in October that it's losing the young teens market day by day. Snapchat, on the other hand, managed a major increase in usership over the course of a mere three months, with 350 million Snapchat messages sent a a day compared to the 200 million three months earlier in June of 2013.
Don't Miss: Snapchat Should Pucker Up for Ben Bernanke and, Soon, Janet Yellen.