Solar Stocks Are Rebounding
Usually I'd say you know you are late in the rally when the solars start taking off, but since every other historical indicator I use has become moot under The Bernank, I'll just pass this along as information and sit back as Groundhog Day happens for the upteempth time since late August.   Looks like Yingli Green Energy (NYSE:YGE) and Sunpower (NASDAQ:SPWRA) earning reports are the drivers today, but these already had started to move en masse late last week.  I don't follow this sector closely anymore as it is a heartbreaker (after dry bulk shipping, probably the worst sector the past few years) … heck even Solarfun (NASDAQ:SOLF) has gotten serious and changed its name to Hanwha SolarOne after the Korean company took a major stake.  (what fun is that?)
At this point just change the name of the laggard sector, and repeat the parabolic moves.  Refiners, solars, you name it – we can Bernank it upward.
A sampling of names in this group…
Suntech Power: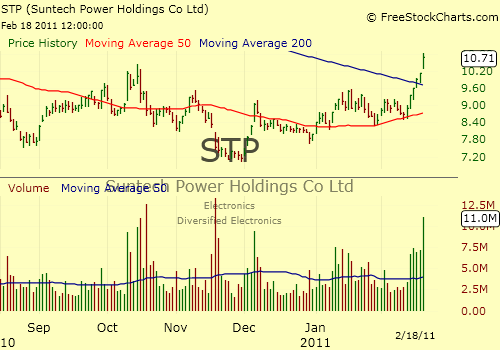 SunPower Corp: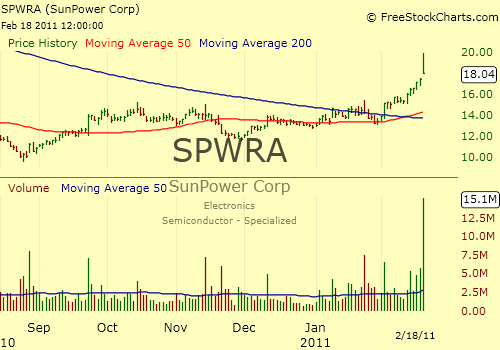 Yingli Energy:
This is a guest post written by Trader Mark who runs the blog Fund My Mutual Fund.
Improve Your Financial Health: Join the winning team of stock pickers with Wall St. Cheat Sheet's acclaimed premium newsletter >>