Sony Has Big Plans for the Spider-Man Franchise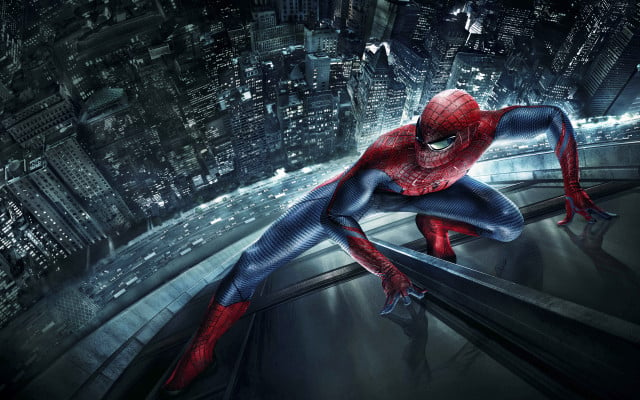 If you've been hoping for a team-up between Sony (NYSE:SNE) and Walt Disney Co. (NYSE:DIS) to bring Spider-Man to the Marvel Cinematic Universe, it looks like you'll have to continue to keep those fingers crossed. But the good news is that Sony has evidently been watching Disney's success with its Marvel properties and is looking to expand the Spider-Man property, Deadline reports.
"We do very much have the ambition about creating a bigger universe around Spider-Man. There are a number of scripts in the works," Sony Pictures Entertainment chief Michael Lynton told analysts in a meeting with investors. According to Deadline, Sony's "scripts in the works" involve characters and villains in the series, and it's not difficult to envision Sony pursing spinoff films of popular characters like Venom or even Carnage, although Lynton didn't provide details for any projects.
While Lynton said that Sony is "working closely with Marvel and Disney," it's important to note that the comment refers to Sony's complicated merchandising agreement following Disney's acquisition of Marvel in 2009. Sony's longtime rights to the Spider-Man property, which includes any character or villain within the Spider-Man universe, still belongs to Sony; merchandising rights to that same Spider-Man universe belongs to Disney.
So while a potential team-up between Spider-Man and the members of The Avengers is still a possibility down the line, for now, the partnership between Sony and Disney is strictly outside of the film landscape.
Sony's plans to expand the Spider-Man property comes as a bit of surprise, as David C. Hendler, senior executive vice president and CFO of Sony Pictures Entertainment, announced on Thursday that the studio would seek to cut upwards of $250 million from its operations by 2016 to mitigate risk.
Among the strategies Hendler outlined at a conference for investors, one of the most striking was his statement that Sony would look to increasingly acquire smaller films in order to deliver "disproportionately high profits." While Hendler didn't say that Sony would stop its production of tentpole films entirely, the announcements, which were made on the same day as Lynton's, certainly seem at odds with one another.
Of course, it's much harder to imagine a Spider-Man-based film failing at the box office like Sony's summer bomb After Earth — it's likely that Sony is simply choosing to hedge its tentpole bets on a property that is among the safest in all of film.
Though it looks like Sony's recent financial goals won't impact its expansion of the Spider-Man franchise, it's seeming more and more likely that the chances of Sony backing an original, large-scale property just got a whole lot harder.
Don't Miss: Sony: PlayStation 4 Glitch Caused by Damage During Shipping.