Sony's PS4 Moves by the Million, Twitter Gets Slapped with a Sell, and 3 More Hot Stocks
Sony Corp. (NYSE:SNE): In its first 24 hours on the open market, Sony's PlayStation 4 gaming console moved more than 1 million units, with the company maintaining that "sales remain very strong in North America." The PlayStation 4 is meant to spearhead a resurgence in Sony's loss-causing electronics division; the company is anticipating an equally strong response when the console goes on sale across Latin America and Europe on November 29.

Twitter Inc. (NYSE:TWTR): Wunderlich has initiated coverage of Twitter with a Sell rating, due to valuation concerns, as the firm maintains that Twitter is a "great company" with an "overvalued stock." It puts a price target of $34, well under Friday's closing price of $43.97; Wunderlich is now the third firm with a Sell rating on the microblogger's stock.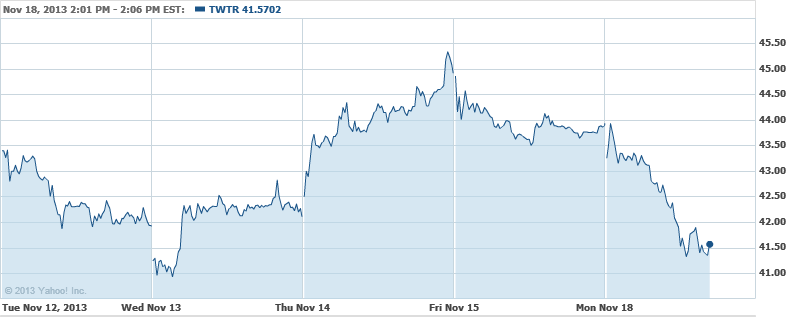 GlaxoSmithKline (NYSE:GSK): GlaxoSmithKline and Theravance's (NASDAQ:THRX) Relvar Ellipta treatment has, as expected, received its European marketing approval for COPD and asthma, thus triggering a $15 million milestone payment to GlaxoSmithKline from Theravance; another $15 million is set to be paid off upon the treatment's launch.

Amazon.com Inc. (NASDAQ:AMZN): Bloomberg reports that toy prices were lower on Amazon's marketplace than those available online from Wal-Mart and Target last week as the industry heads into the crucial holiday blitz just ahead of Thanksgiving. Excluding Amazon's offerings from its third-party sellers, the items were 3 percent lower on average than Wal-Mart's on a basket of 87 toys, Bloomberg data found.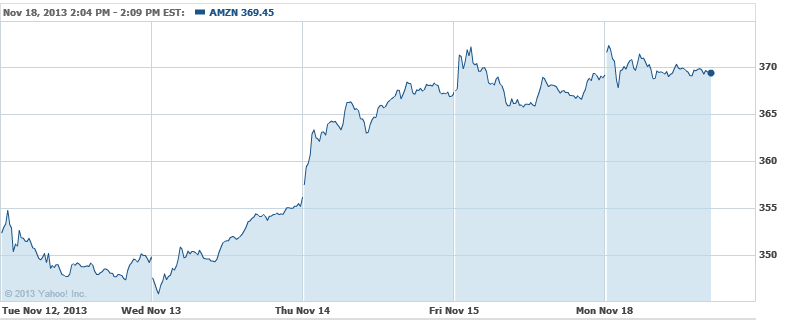 Time Warner Cable (NYSE:TWC): Time Warner Cable has inked a deal with Discovery Communications (NASDAQ:DISCA) that includes "authenticated access to Discovery content in the near future" as the latter begins signing its first carriage deals that included access to multi-platform content. The agreement is another step for TV Everywhere, but it's still unclear if Time Warner subscribers will watch Discovery-owned shows via the cable operator's TV app or through Discovery's own website and mobile app.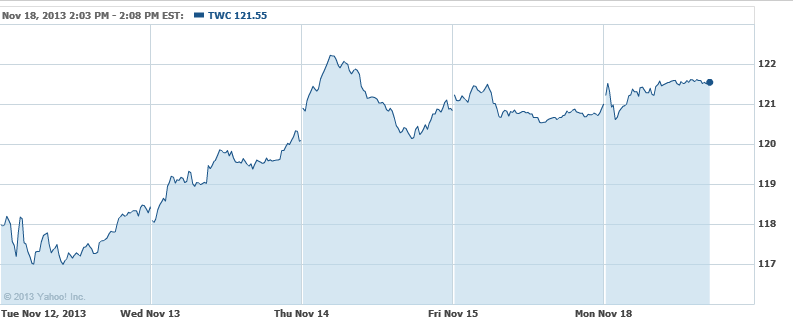 Don't Miss: Will PlayStation 4 or Xbox One Win? 6 Determining Factors.