Sorry, Amazon Fans, No (Free) Smartphone in 2013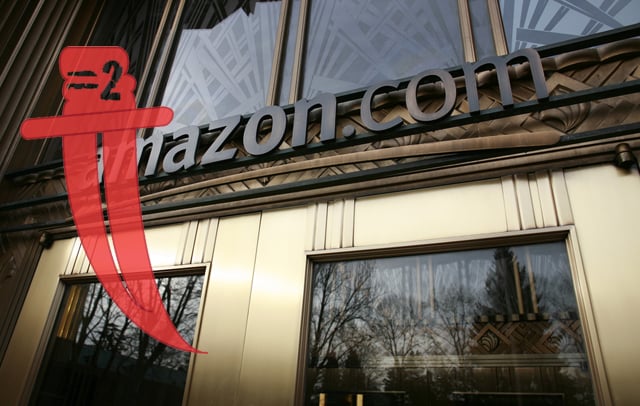 Numerous sources have long said that it's only a matter of time before Amazon.com (NASDAQ:AMZN) develops its own smartphone. Thanks to the company's well-developed ecosystem and open-source version of Android, many believed the e-commerce giant could easily bundle its services in such a way that the package would benefit consumers and the retailer itself.
But according to Bloomberg, despite JessicaLessin.com's report that the Seattle-based company was planning on launching a free smartphone this year, Amazon has no plans to introduce a device in 2013 — and even if it did, it certainly wouldn't be free.
Last year, sources speculated that with the rise of smartphones and their pervasiveness throughout the market, Amazon would have no choice but to offer its own device if it wanted to maintain its omnipotence in the tech industry. Several even believed that Amazon would have an easy time with it, thanks to the company's deal with Google's (NASDAQ:GOOG) Android operating system, its own ecosystem, and its handful of services that could complement the phone.
These rumors, supplemented by independent research, then led Jessica Lessin, a former Wall Street Journal reporter, to report Friday that Amazon was officially gearing up to launch its own smartphone for free. Unfortunately for those excited by the message last week, Amazon spokesman Drew Herdener now maintains that Amazon has no such plans, at least in 2013.
Though not yet announced, it is still possible that an Amazon phone is in the works, especially considering the company's recent acquisition of patents and rumored negotiations with Chinese phone maker Foxconn International Holdings Inc. 
Bloomberg highlighted reports from last year saying CEO Jeff Bezos acquired patents for wireless technology, and other rumors confirmed that Amazon was indeed talking to Foxconn about a possible device in the future. It's not surprising that these rumors have hit the runway when one considers the ease with which the retailer could cluster its services and barter on them with its own smartphone. But so far, the company has remained tightlipped about its smartphone operations, and that trend might continue for a little longer.
Don't Miss: Amazon's Free Smartphone: Bold or Bust?