Sorry Shrek, Netflix Will Still Underperform Despite Dreamworks Deal
The following is an excerpt from a report compiled by Michael Pachter of Wedbush Securities.
Earlier today, Netflix (NASDAQ:NFLX) announced that it has entered into a multi-year deal with DreamWorks Animation Skg (NASDAQ:DWA) to develop original programming for Netflix subscribers. The deal covers more than 300 hours of new programming, including shows based upon characters from the DreamWorks library and from its Classic Media library. DreamWorks acquired Classic Media in July 2012 for $155 million.
DreamWorks has produced 26 films over the last 15 years, with standouts including the Shrek, Madagascar, and Kung Fu Panda series. The Classic Media library includes the rights to the Jay Ward animated catalog (Rocky & Bullwinkle, Mr. Peabody & Sherman) and the rights to other popular characters such as Mr. Magoo, Casper the Friendly Ghost, and Veggie Tales.
It appears that the deal for original programming is similar to other Netflix deals for original series. Under prior deals, Netflix does not own the rights to the underlying content, but instead agrees to fund a portion of the development costs in exchange for the rights to exhibit the content on an exclusive basis for a limited period of time. The press release announcing the deal with DreamWorks Animation called Netflix "the premiere home of new original series" from DreamWorks, suggesting that Netflix's rights extend to the premiere of each show, but may not extend for many years beyond.
The content is expected to begin airing in 2014, and should, in part, help to offset the gap in Netflix's children's content schedule created when it decided not to renew its agreement for certain content from Viacom's (NYSE:VIA) Nickelodeon Network earlier this year.
We continue to believe that Netflix's original content deals are costly, and although we believe that they will serve to add subscribers for the company, it is not clear to us that original programming will have a lasting benefit. In our view, because Netflix doesn't own its original programming, it is highly likely that the programs will be aired elsewhere once Netflix's exclusive broadcast window closes, and we think that the company faces ever increasing subscriber churn in the future as its original content deals expire. In particular, we are not convinced that DreamWorks has any special expertise in producing television programming, with only a handful of holiday specials to its credit; the company's successful Madagascar Penguins television programming was produced by Viacom, and appears not to be part of this agreement.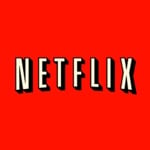 We reiterate our UNDERPERFORM rating on Netflix and are maintaining our $65 price target, which is based on a sum-of-the-parts analysis.
Risks to the attainment of our share price target include: a sudden increase in subscriber growth, declining competition from other movie rental competitors, lower than expected costs for content, technology development and deployment, and improving macroeconomic factors.
Michael Pachter is an analyst at Wedbush Securities. 
Don't Miss: What Are Critics Saying About Man of Steel?